Families looking to embark on a wholesome trip with kids to Europe might find it confusing to decide where to go, given the vast number of family-friendly attractions in the region. To help make things easier for you, we've come up with a list of the best places for a family holiday in Europe.
This is a guest post
From a relaxing beach break in Tenerife's Costa Adeje to the historic city of Rome and a peaceful retreat in Dublin, here are the top family-friendly destinations in Europe.
Ideas for a family holiday in Europe
1. Costa Adeje, Tenerife
For families whose kids love to spend time at the beach, you should take them to Tenerife, particularly in Costa Adeje. This picturesque resort town has everything every family could desire for a fun beach holiday. It has fantastic blue-flag beaches, family-friendly restaurants, and luxury resorts that cater to families.
Take your active little kids on a splash at the fantastic Siam Park, a Thailand-themed waterpark with fun rides and wave machines. Aqualand, which sits next to Siam Park, is also a fun place to visit and has numerous water rides, although its biggest draw is the dolphin show. For families who love nature and adventure, the best place to visit is the Teide National Park, home to Mount Teide, an active volcano and the highest point in Spain. Take the cable car ride to the top, where you can enjoy breathtaking views of the island.
If you're here for the beach, you won't be disappointed. Here, you'll find numerous beaches with crystal clear waters with sun beds where the adults can relax as the kids play in the water. Playa Puerto Colón, located close to the marina, is a great beach to visit. The other beaches worth checking out are Playa Torviscas and Playa Fañabe. What's great about the beaches in Costa Adeje is that they all feature soft white sands and are sheltered from winds, making them safe for your little ones to swim.
2. Bodmin, Cornwall
Cornwall is one of the top destinations for a family break, with some of the best UK campsites, fantastic beaches and lots of outdoor adventures, its no surprise why! It's home to Bodmin, a picturesque inland town offering fun adventures for families. From taking scenic hikes along Bodmin Moor to visiting the Bodmin Town Museum, Bodmin is the perfect destination for an adventure-filled family holiday.
Most of the hiking paths in Cornwall are concentrated on the South West coast. But if you want to hike away from the coastal path, head to Bodmin Moor, an ancient granite moorland renowned for its myths and legends. During your hike, you'll encounter many fantastic sights, such as the Golitha Falls and Siblyback Lake. For a more thrilling experience, go on an immersive experience at Bodmin Jail. The tour will take you back to the 19th-century penal system, where you will learn about the horrific experiences of some prisoners in this jail.
For families with curious kids, visit Bodmin Town Museum, where you can learn about the town's fascinating history. The museum showcases exhibitions of Bodmin's history, including an exhibit on natural history. Definitely add this onto the list, the UK is a must on a family holiday in Europe.
3. Rome, Italy
The magnificent city of Rome is rich in history, home to incredible parks, and has fascinating architectural gems that the entire family can enjoy. As you stroll through the city's pretty streets, you'll find sights to delight little kids, from street performers to gelato shops along Piazza Navona.
Sign your kids up for some Gladiator Lessons at the Gladiator School of Rome Museum, where your kids get to dress up in gladiator costumes and learn about Roman history. They will also learn how to use weapons, play fun games, and more! After exploring Rome's iconic sights, the best place to relax is in Villa Borghese, a stunning garden with fascinating sculptures and monuments, such as the Galleria Borghese and the Temple of Aesculapius.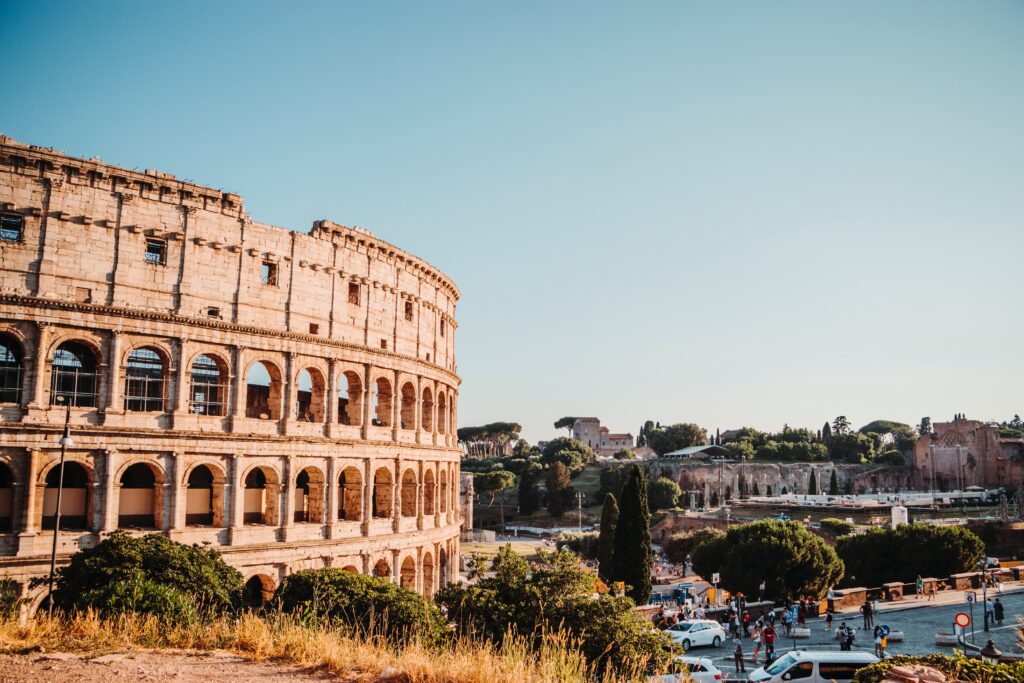 Of course, no visit to Rome will be complete without visiting its fascinating historical sights, such as the Colosseum, Pantheon, and the Trevi Fountain. Enjoy a spot of shopping at Campo de Fiori, which lies south of the famous Piazza Navona. Here, you'll find vendors selling numerous things, from souvenir items to arts and crafts.
4. Serra de Tramuntana, Majorca
One of the best places to visit for adventurous families is Majorca's Serra de Tramuntana, a UNESCO-listed mountain range featuring impressive views. At more than a thousand metres tall, Serra de Tramuntana will captivate mountaineers with its scenic trails.
Families who love to hike will find many trails to tackle in Serra de Tramuntana. Ruta de Piedra is the most famous of these trails. It's about 280 km long and divided into eight levels, stretching to Pollença from Andratx. At each stage of the route, you will find a shelter where you can spend the night. It's a route suitable for everyone, although beginners should start at the lowest level and must go with a guide.
Aside from hiking, the Serra de Tramuntana offers other fun excursions and activities. Take the Sóller train, which has been around for over a hundred years. The historic train has become a popular attraction in Majorca, taking you to the picturesque village of Soller, coming from the city of Palma. After you have spent some time exploring the area, there are several excellent holiday lettings in Majorca, the perfect place to unwind with the family.
5. Dublin, Ireland
Dublin is a buzzing city, set between mountains and sea, offering plenty of things to explore with your little ones, from visiting Viking museums to family-friendly beaches and gorgeous parks. On top of that, Dublin has numerous creative indoor spaces geared towards curious and imaginative little kids.
Dublin has numerous green spaces where you can relax and spend quality time with your little ones. Head to St. Stephen's Green, a well-manicured park in the city centre with a vast open space for your kids to run around and breathe fresh air. Take your kids to Dublinia living history museum, where they can explore the decks of a Viking warship, hunt lost treasures at the ancient runs, or stroll through a medieval market.
Whether your kids have a sweet tooth or not, they will be delighted to visit a chocolate factory and museum, the Butler's Chocolate Experience. Here, you'll find fascinating chocolate exhibits and witness how these sweet treats are made.
Brasov, Romania
If you're looking for a family holiday that blends cultural sightseeing with outdoor adventures and vampire legends – yep, you read that right, then the city of Brașov in Romania should be at the top of your list. Situated in the heart of the Carpathian Mountains this charming city is a treasure trove of medieval architecture and stories surrounded by spectacular scenery.
Start your journey with a visit to the Council Square, known for its colourful baroque buildings and the iconic Black Church, one of the largest gothic churches in Eastern Europe. For a panoramic view of the city that your kids will love, go on a cable car ride up to Tampa Mountain. 
Make sure to visit the nearby Bran Castle aka Dracula's Castle since it inspired the famous character and Hollywood movie. For families who love being outdoors, the Carpathian Mountains have numerous trails for all experience levels that offer breathtaking views and a chance to connect with nature. Or perhaps you'd like to take your kids on a bear watching experience?
Whether it's exploring medieval castles or hiking through scenic mountain paths, there are lots of things to do in Brasov that will make your family holiday surprising and memorable.
Wherever you end up, you'll be sure to have a great time on your family holiday in Europe. Enjoy!
How did I do?
Did you enjoy this post? Why not hang around and read a few more whilst you're here. If you want to read some more of my usual kind of stuff, head over to my Mum Life section. You'll find all things parenting with a tongue-in-cheek twist. Or if you want some days out and UK family holiday inspiration, click on the Travel section.
If you like a bit of social media madness, pop over to my Facebook page where you'll be able to have a laugh at what ridiculousness goes on in my house with three very small boys on a daily basis. Warning – there is often sarcasm, and usually swearing. There are also great travel reviews and some AWESOME giveaways. Feel free to join my Twins, Tantrums and Cold Coffee – Shits and Giggles Parenting Group too, where everyone shares their hilarious stories.
If you like what you see, how about you check me out on Pinterest, Instagram and Twitter too.
And if you want to work with me, feel free to give me a shout here or at helen@twinstantrumsandcoldcoffee.com and I'll get back to you.