AD | Disclaimer – This post about how to brighten the walls in your house is a collaborative post with Fine Art America.
When you move to a new house one of the last things you end up doing is thinking about wall art and what pictures to put where.
If you're anything like me you randomly put canvas prints or photo frames on any hook you can find already in the walls and tell yourself you'll rearrange them later.
Three years down the line they're all still in the same place, and you've not quite got round to really doing what you want with it. We moved into our house with a two year old and five month old twins, so the last thing on our minds was where to place any wall art.
Luckily my husband likes a deadline and was determined to give the walls some attention by Christmas, just four weeks after we moved in. And over the coming months various walls have been transformed in different ways.
Five ways to brighten your walls
A picture gallery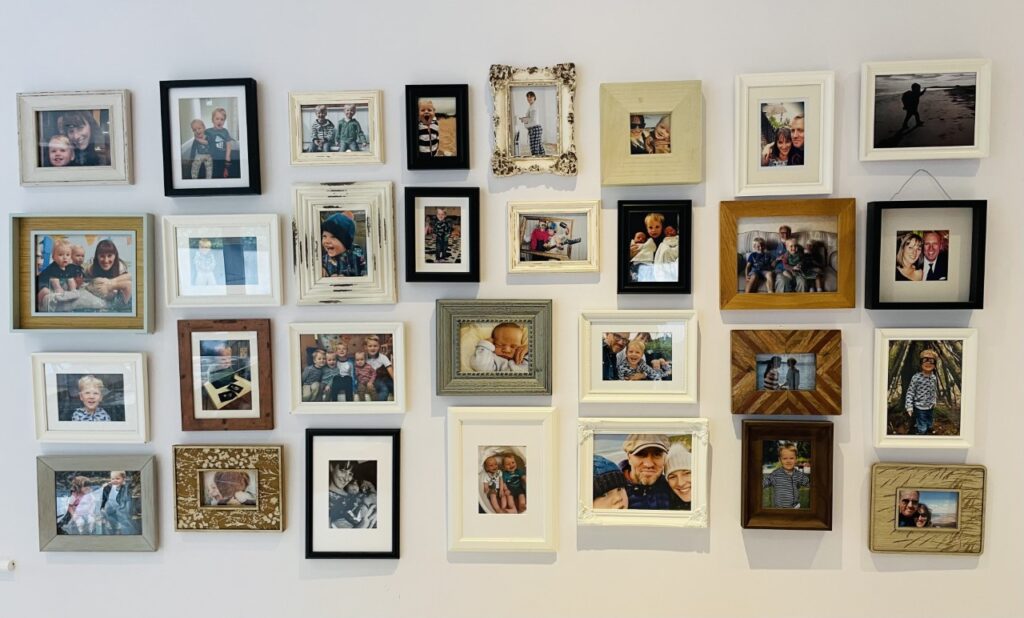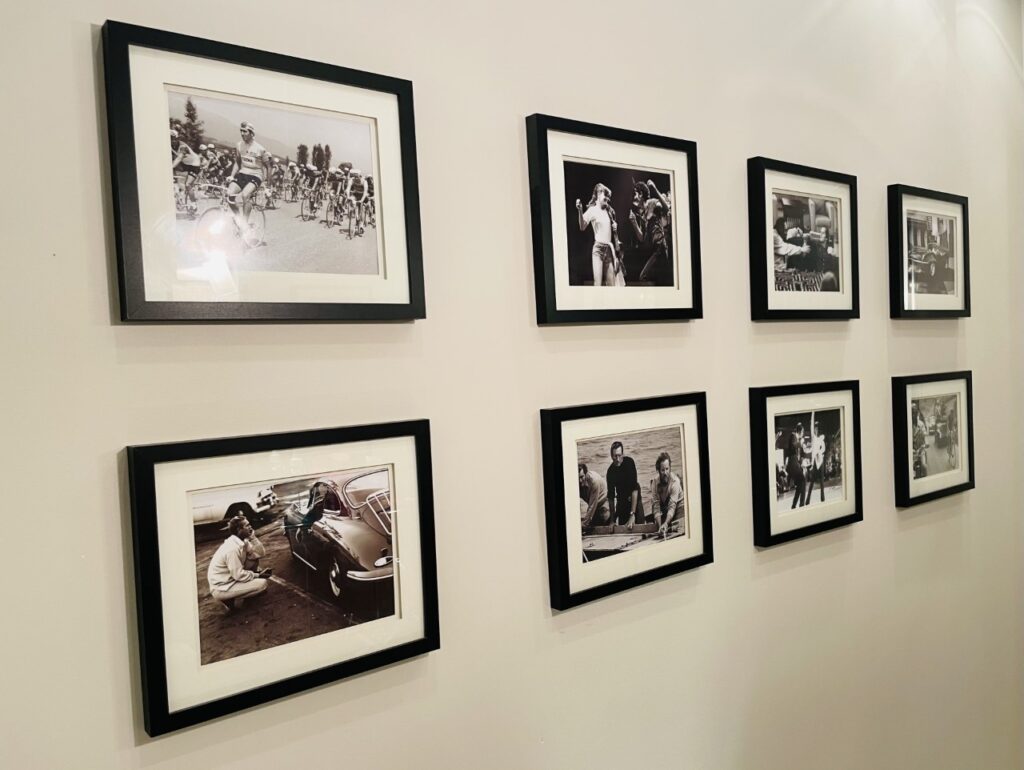 They take a bit of time to plan, but they're worth it in the end. We have two galleries in our house. One in our kitchen with lots of family pictures. They're all different sized frames and needed to be drawn out on a piece of paper beforehand, but the effort was worth it. The other is in our downstairs loo! We have quite a big room so the wall needed something. We've gone for black and white iconic pictures including some famous moments from movies and sporting events. It looks kind of cool and gives visitors something to look at!
A map of the world
I loved the idea of a world map on one of our walls, and when we transformed a dark and dingy dining room into a huge playroom for our three boys we really went to town on the walls. My favourite wall in the whole house is this map of the world wallpaper. Fun but educational too!
Or how about this map?
Blackboard wall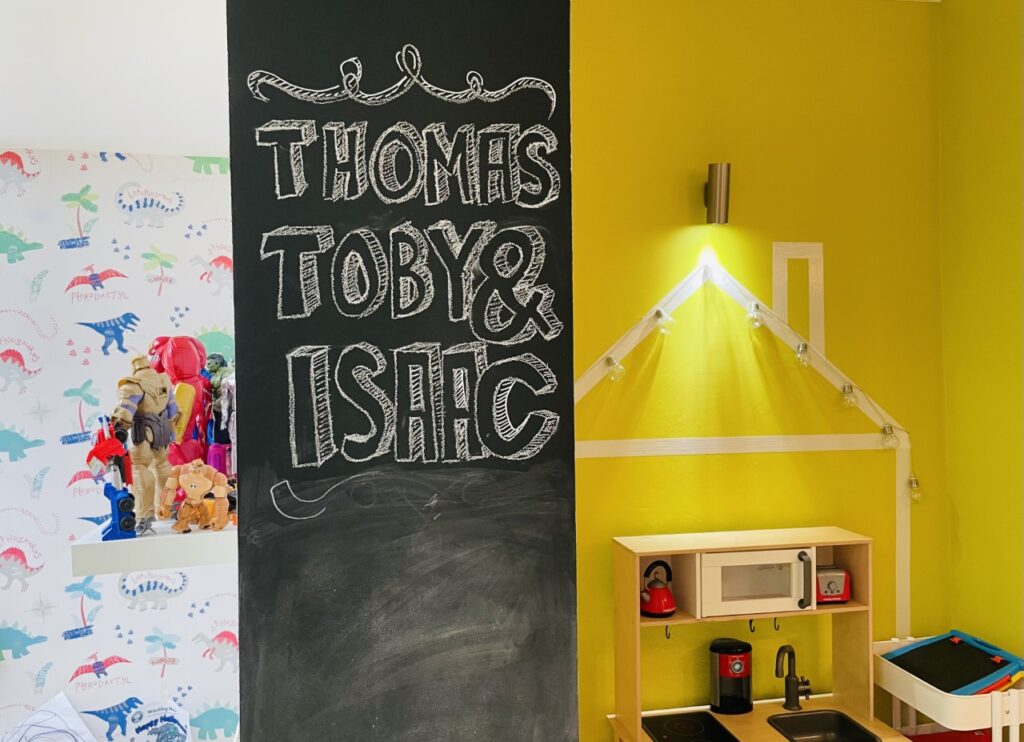 Our playroom also has a small wall which we painted with blackboard paint so the boys can draw on it with chalk. They love it, and I can just wipe it all off and they start again.
Stickers
If you don't want to put anything too permanent on your walls, then why not opt for stickers? They're a great alternative to painting the whole wall, and they can come off easily when you fancy a change. We have dinosaur stickers on a white wall in my five year old's bedroom which really brightens up a plain background. And we've also got stickers of quotes from children's stories in a reading area of our playroom. I love these Winnie The Pooh quotes!
Funky feature wallpaper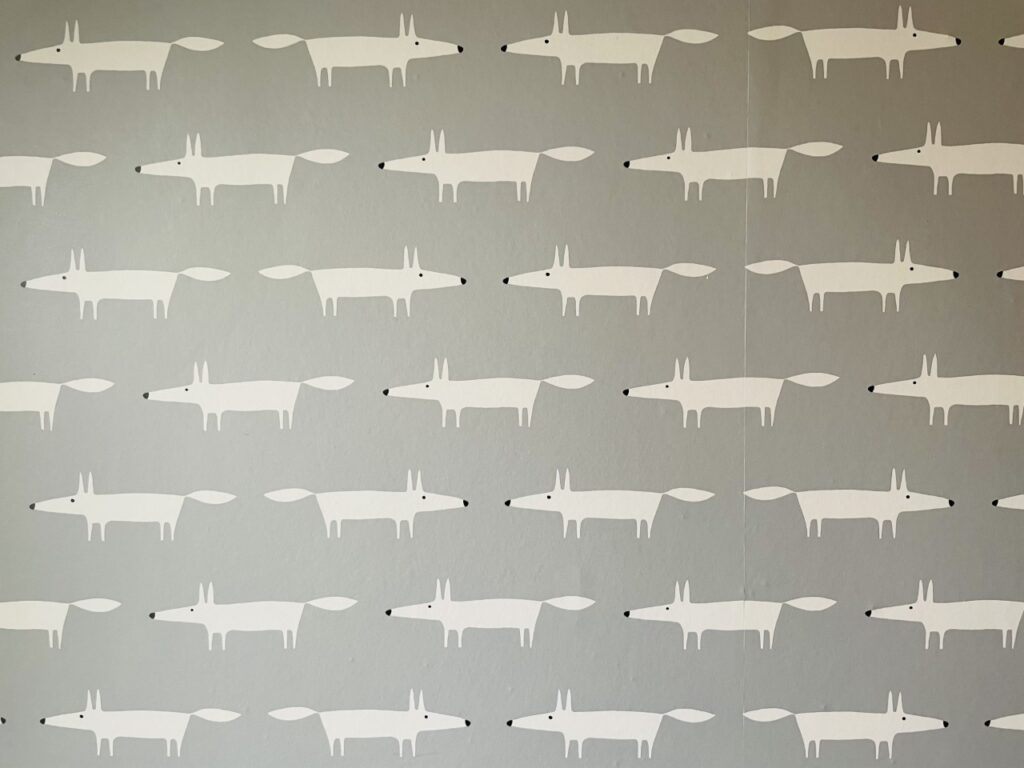 Patterned and bold wallpaper is certainly one way to brighten up your walls, even if you only do one wall in a room to make a feature of it. We were lucky enough to inherit some great wallpaper when we moved in, and I'm loathed to change some of it!
You could also brighten your walls with wall art such as beautiful tapestries which would be easy to change, or posters. My boys would love this one next to all their superhero toys in the playroom.
There are so many options that don't have to be permanent if you like to keep switching things around. Or what about an inspiration wall? Now I need to brighten up my living room too!
What would you choose to brighten up your walls?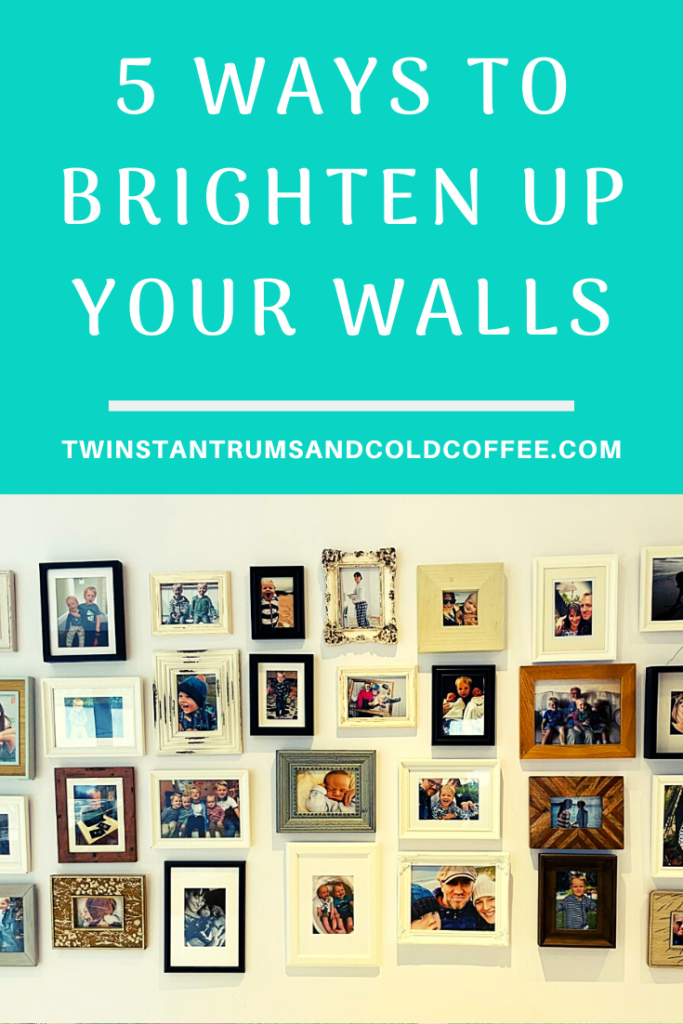 How did I do?
Did you enjoy this post? Why not head over to my Mum Life section to read all about the ridiculous side of parenting three young boys. Or if you want some days out or UK holiday inspiration, check out my Travel posts.
If you like a bit of social media madness, pop over to my Facebook page where you'll be able to have a laugh at what ridiculousness goes on in my house with three very small boys on a daily basis. Warning – there is often sarcasm, and usually swearing. There are also great travel reviews and some AWESOME giveaways. Feel free to join my Twins, Tantrums and Cold Coffee – Shits and Giggles Parenting Group too, where everyone shares their hilarious stories.
And if you want to work with me, feel free to give me a shout here or at helen@twinstantrumsandcoldcoffee.com and I'll get back to you.