One of the many words you hear used to describe luxury vinyl flooring (LVT) is 'assurance'. What does that mean in the context of a flooring solution?
This is a collaborative post
The word provides comfort as much as the product it describes. When fitting out your home to its full potential with ideas on how it can present a nice and cosy atmosphere, the assurance comes from the particular brand you choose as much as the design.
The style of flooring
From its practical waterproof design and stain resisting properties, people choose a brand such as Invictus to assure the kitchens and bathrooms specifically, with the vast array of designs and palettes on offer bringing versatility and durability all year round.
A meticulously manufactured product, luxury vinyl flooring is considered the market leader in high-quality flooring able to withstand a multitude of threats that would put other products under extreme stress. By heat-compressing several layers of material, each plank or tile is carefully crafted to provide beauty and durability together.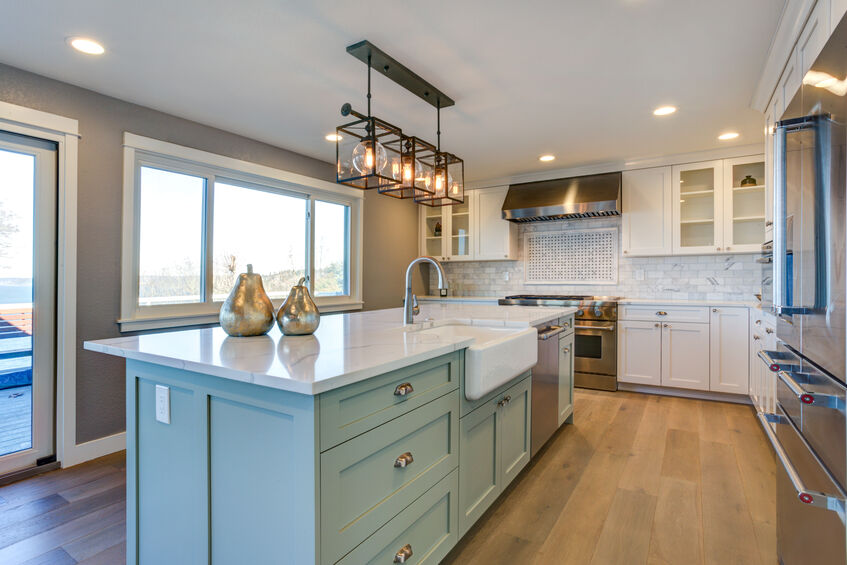 Layers
PVC vinyl provides a backing layer to give stability as well as flexibility whilst the aesthetic layer and backing film provide tone, colour and design. A wear layer is placed on top to add scratch and slip resistance, resulting in compiled layers that give a stronger life to the floor. Adding a coating treatment to these layers provides ease in cleaning and added protection against any scuffs and stains.
When selecting Invictus vinyl flooring, you are choosing the most authentic selection that is hardworking and practical. From the vast sizes, shapes and styles available there is reassurance that the right look and feel you require is always easy to attain.
Maintenance of your flooring
Regular simple sweeping and mopping can maintain your floor for years, even if you plan on adding children or pets to your home over the next few decades. With vinyl's long-lasting warranties, life's little incidents won't put your floor into a state of disrepair.
No matter what style suits your ideal selection, from wood-based or stone style or a bit more abstract, your home has the style that adds comfort and individuality.
With a huge range of authentic-looking options, the luxury vinyl flooring options, such as grey oak flooring, provide strong colours and innovative designs to get the best of all worlds – and at a much more cost-effective price than the real thing.
Assurance sure lives up to its promise when looking to style your home with luxury vinyl flooring.
How did I do?
Did you enjoy this post? Why not hang around and read a few more whilst you're here. If you want to read some more of my usual kind of stuff, head over to my Mum Life section. You'll find all things parenting with a tongue-in-cheek twist. Or if you want some days out and UK family holiday inspiration, click on the Travel section.
If you like a bit of social media madness, pop over to my Facebook page where you'll be able to have a laugh at what ridiculousness goes on in my house with three very small boys on a daily basis. Warning – there is often sarcasm, and usually swearing. There are also great travel reviews and some AWESOME giveaways. Feel free to join my Twins, Tantrums and Cold Coffee – Shits and Giggles Parenting Group too, where everyone shares their hilarious stories.
If you like what you see, how about you check me out on Pinterest, Instagram and Twitter too.
And if you want to work with me, feel free to give me a shout here or at helen@twinstantrumsandcoldcoffee.com and I'll get back to you.