There are a variety of fantastic career opportunities available to young people with science related qualifications, but unfortunately, science lessons aren't every child's favourite thing.
I have to say they were never the highlight of my week at school!
This is a paid collaborative post.
All children have different strengths and weaknesses when it comes to their education. But since science is a compulsory subject until the end of GCSE level, it's important for parents to help their youngsters find some sense of enjoyment out of it.
I have teamed up with an independent school in London to share some advice on how you can help your child find a love of science from a young age.
Encourage them to ask questions
Children are naturally curious and tend to ask relentless questions. While this can undeniably be quite annoying, especially when you're busy or tired, it's important to encourage them. Don't turn them away because then they will be hesitant to come to you with their queries in the future. Their inquisitive nature will help them learn about how the world works. If you don't know the answers, use it as an opportunity to learn together.
Talk to your children about science
Help your child become more familiar with science-related concepts and allow them to develop an understanding of how important it is in everyday life by talking about science on a regular basis. Carry out safe science experiments at home using things like bicarbonate of soda or washing up liquid. Use bath time as an opportunity to explore concepts like sinking and floating. When someone has a cold, talk about the immune system and how it fights off infection. Chat about nature next time you're out for a walk. Basically do yourself some homemade science lessons. These are all simple things that will spark your child's curiosity and encourage them to continue learning.
Speak to the teachers
Have a chat with your child's school and see if you can find out more about the curriculum and what might be coming up in the science lessons. This will help you tailor your at-home activities to complement what they're learning about in school. For instance, if they are learning about photosynthesis and the parts of a plant, you could do some gardening together and plant some seeds. Science doesn't have to be boring or difficult; there are plenty of fun ways you can incorporate science-related activities into your family time without your child even realising it's a lesson!
Do your children love science and their science lessons?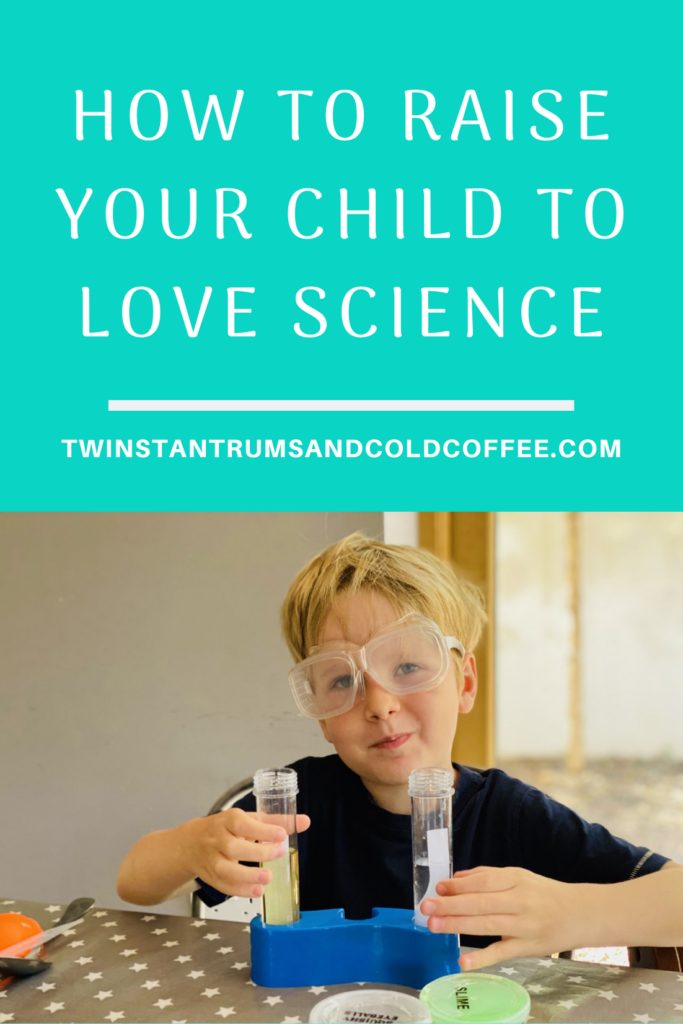 How did I do?
Did you enjoy this post? Why not hang around and read a few more whilst you're here. If you want to read some more of my usual kind of stuff, head over to my Mum Life section. You'll find all things parenting with a tongue-in-cheek twist. Or if you want some days out and UK family holiday inspiration, click on the Travel section.
If you like a bit of social media madness, pop over to my Facebook page where you'll be able to have a laugh at what ridiculousness goes on in my house with three very small boys on a daily basis. Warning – there is often sarcasm, and usually swearing. There are also great travel reviews and some AWESOME giveaways. Feel free to join my Twins, Tantrums and Cold Coffee – Shits and Giggles Parenting Group too, where everyone shares their hilarious stories.
And if you want to work with me, feel free to give me a shout here or at helen@twinstantrumsandcoldcoffee.com and I'll get back to you.