Most households across the UK rely on the internet for work, education, and communication on a daily basis. The internet opens up a world of information that can bring many advantages to a child's education, however, many parents worry about internet safety. In addition to concerns about internet safety, it's worth noting that not all households have the same level of access to the internet. If you live in a rural area then you should explore rural internet options first before discussing internet safety with your child.
AD | This is a collaborative post, so I may have received payment for including one or more of the links it contains.
Before you allow your child access to the internet, it is important to discuss internet safety and make them aware of online dangers. It is always best to supervise your child whilst they are online, however if they are going to have their own devices, be sure to set up parental controls.
Here are some tips from an independent school in Surbiton on exploring internet safety with your child…
Research the online dangers to your kids
It is important for parents to do their own research into internet safety and learn about the dangers children are susceptible to online. There are many useful resources available online that cover topics from cyberbullying to privacy settings. If you require further advice on internet safety, your child's school may also be able to help. If your child already spends a lot of their time online, try to avoid the use of headphones (so that you can hear what they are watching) and regularly check in to make sure that the content is suitable.
Talk about internet safety and how to stay safe online
How much you disclose to your child about the dangers of the internet depends on their age and maturity level. Explain that talking to strangers online isn't safe and sometimes people aren't who they say they are. Advise your child never to accept friend requests from people they don't know and most importantly never arrange to meet anyone they have spoken to online.
Set up safety controls
It is vital that you have the right parental controls in place before giving your child access to the internet. This includes computer games. Some online games have the option to switch off the 'chat' function so that your child can not make contact with others whilst playing. You can also restrict certain websites and add a permission setting to your child's devices so that you need to authorise all apps before they are download.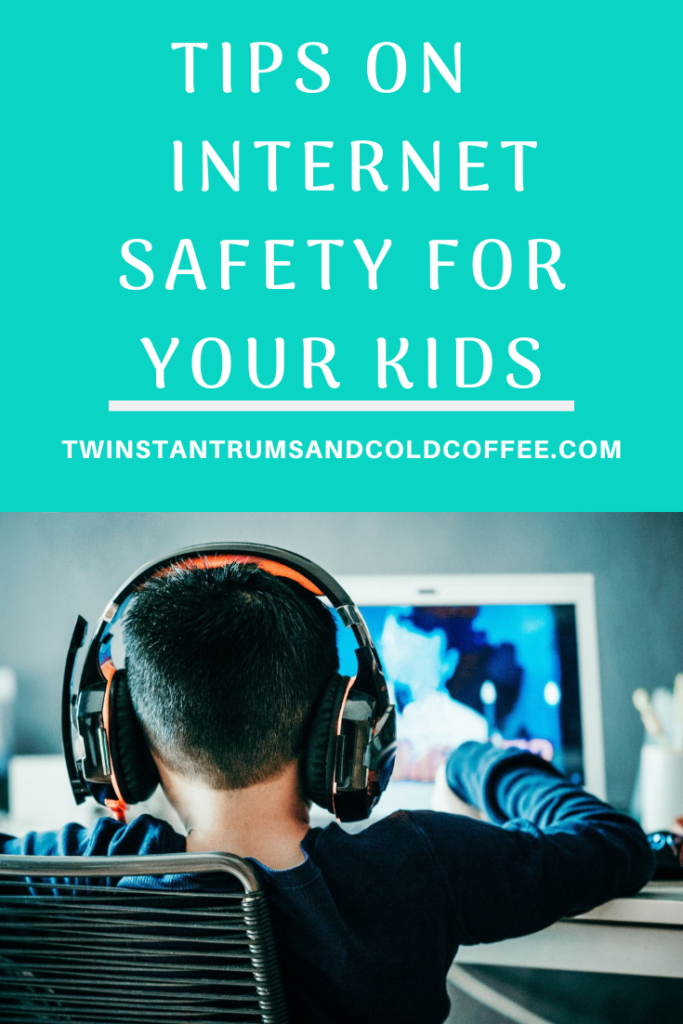 How did I do?
Did you enjoy this post? Why not read a few more whilst you're here. Head over to Mum Life for some parenting waffle, or to the Travel Section for some UK holiday and days out inspiration.
If you like a bit of social media madness, pop over to my Facebook page where you'll be able to have a laugh at what ridiculousness goes on in my house with three very small boys on a daily basis. Warning – there is often sarcasm, and usually swearing. There are also great travel reviews and some AWESOME giveaways. Feel free to join my Twins, Tantrums and Cold Coffee – Shits and Giggles Parenting Group too, where everyone shares their hilarious stories.
And if you want to work with me, feel free to give me a shout here or at helen@twinstantrumsandcoldcoffee.com and I'll get back to you.