Many families dream of visiting the Caribbean for a holiday. It's a popular destination for its beautiful sandy beaches with crystal clear waters, luxury resorts, and breathtaking landscape scenery. While the Caribbean is a place well-suited for romance, large families with kids will find the Caribbean an ideal destination for a family holiday. To help you plan your trip, here are the best places to visit in the Caribbean for large families.
This is a guest post
Best places to visit in the Caribbean – when there's a lot of you!
Barbados
Barbados is one of those Caribbean islands that are well-suited for family holidays. It offers plenty of fun things to do for both adults and kids, whether you're a family interested in thrilling adventures, booking out incredible villas with sensational beach views or discovering the island's unique culture.
Families fond of outdoor adventures should visit Harrison's Cave. It's a natural wonder featuring impressive stalagmites and stalactite formations. The massive cave network is almost fifty feet high and is a fascinating place to explore. Another spot for families who love nature is Hunte's Gardens, which has a lush collection of tropical foliage that is strikingly colourful. Here, you can stroll through relaxing pathways and admire the beautiful plants on display. Relax at the benches as you breathe fresh air and admire the beauty of nature in your surroundings.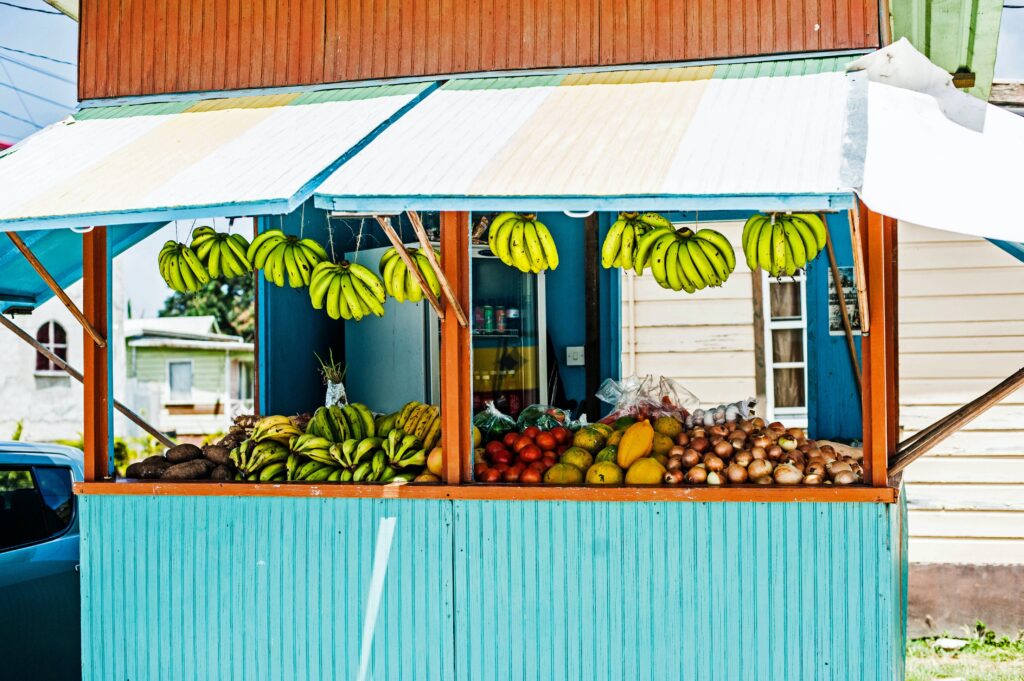 For families who love walking, head to Richard Haynes Boardwalk, an ideal place to enjoy a relaxing stroll by the beach. The beach is especially enchanting. On some days, you'd be able to spot hawksbill turtles laying eggs in the area. There's also a wide range of restaurants to feast on delectable seafood.
St. Lucia
St Lucia is a picturesque destination in the Caribbean for fun family holidays! It offers numerous things for every family member to enjoy – water activities for kids of all ages and relaxing activities for adults who prefer to unwind. An island of stunning natural beauty, St Lucia is home to some of the best rental villas in the Caribbean, alongside the most beautiful beaches.
Snorkelling is one of those activities that families shouldn't miss in St. Lucia. The island's beaches have some of the clearest waters in the Caribbean, offering a perfect setting for underwater explorations. Aside from seeing a plethora of tropical fish, you will also have the opportunity to spot a school of squid and some octopuses. Horseback riding by the beach is another fun activity kids will surely enjoy in St. Lucia. Your ride will take you towards the ocean's edge, where you can view some of the island's most spectacular views.
For adults who prefer to unwind, there are many beautiful beaches on the island where they can relax and work on that perfect tan. St. Lucia is also home to world-class resorts and spas, where they can indulge in relaxing massages and spa treatments. So with all this right there, it's easy to see why it's one of the best places to visit in the Caribbean.
Grenada
Dubbed the "Spice Island of the Caribbean," Grenada is an ideal destination for family holidays. It has stunning national parks, beautiful beaches, and spectacular natural scenery you can explore on a hike.
The beaches are some of Grenada's biggest draws, with waters clear enough for snorkelling. The Underwater Sculpture Park is the most popular spot for snorkelling or scuba diving on the island. It can also be explored on a glass-bottomed boat, ideal for families with kids who are still young enough to snorkel. Aside from snorkelling, another popular water sport in Grenada is river rafting on the Balthazar River. Suitable for kids over five years old, river rafting is a fun way to bond with the family.
St. George is a lovely town that's a joy to explore in Grenada, especially along the picturesque harbour area, bustling with cafes, restaurants, and shops. For families who are into nature, consider hiking the Grand Etang National Park. Taking up much of the centre of the island, the Grand Etang National Park is home to majestic waterfalls, scenic lakes, and incredible wildlife. After a day of activities, the best way to relax is to frolic at the Grand Anse Beach, an 11 km stretch of white sand beach.
Curaçao
Curacao is one of the cheapest Caribbean islands to visit, making it ideal for families on a budget. It is a fascinating place in the Dutch Caribbean offering attractions for the whole family to enjoy, from beautiful beaches to fun theme parks and fascinating museums. It's a tropical paradise that appeals to all kinds of families, including those with kids.
The Christoffel National Park is the best place to explore for families who love nature and adventure. It's a stunning area home to different plant species, including native animals that you'll see grazing amongst the vibrant greenery. If you prefer to explore from the water, consider taking a Curacao boat tour. Aside from visiting beautiful beaches, your kids will love the opportunity to enjoy fun water activities like swimming and snorkelling.
Curacao is also home to museums and theme parks if you prefer to explore indoor attractions. Visit the Children's Museum, which has a variety of exhibits for kids of all ages. Kidi's Park, an indoor theme park with a spacious play area offering slides and climbing obstacles, is another indoor spot your kids will love.
Jamaica
Famous for its beautiful beaches and being the birthplace of reggae, Jamaica is not only a destination well-suited for adults. The Caribbean island is also a perfect destination for family holidays, even if you are taking the kids. You can drive around the island, explore every nook and cranny, and stop at secluded beaches.
Jamaica is almost covered in emerald green forests, making it a haven for nature lovers. To immerse in the beauty of nature, head inland to explore the Blue Mountains, Jamaica's largest mountain range. The area has many scenic hiking trails that take you to coffee plantations and quaint villages. Like all islands in the Caribbean, Jamaica is home to some of the world's most stunning beaches. If you want to spend the day relaxing at the beach, visit Frenchman's Cove in Port Antonio or the Seven Mile Beach in Negril.
Jamaica is also home to adventure parks, an ideal spot for families with kids. Visit the Kool Runnings Adventure Park, where you can try bobsledding or head to the Rio Grande for a thrilling white water rafting adventure. It's most certainly one of the best places to visit in the Caribbean with large families.
How did I do?
Did you enjoy this post? Why not hang around and read a few more whilst you're here. If you want to read some more of my usual kind of stuff, head over to my Mum Life section. You'll find all things parenting with a tongue-in-cheek twist. Or if you want some days out and UK family holiday inspiration, click on the Travel section.
If you like a bit of social media madness, pop over to my Facebook page. You'll be able to have a laugh at what ridiculousness goes on in my house with three very small boys on a daily basis. Warning – there is often sarcasm, and usually swearing. There are also great travel reviews and some AWESOME giveaways. Feel free to join my Twins, Tantrums and Cold Coffee – Shits and Giggles Parenting Group too, where everyone shares their hilarious stories.
If you like what you see, how about you check me out on Pinterest, and Twitter and Instagram too.
And if you want to work with me, feel free to give me a shout here or at helen@twinstantrumsandcoldcoffee.com and I'll get back to you.