Do you love to travel? Are you a travel enthusiast who loves to discover new places and experience different cultures? You must have a lot of travel memories from your trips that you cherish. These are the moments you experience street food in Bangkok, a ride on a gondola through Venice, or see the Northern Lights of Iceland. All those moments bring back smiles and make you feel nostalgic.
This is a collaborative post
As time passes, memories fade, and details can blur. It is important to keep your travel memories in creative and unique ways. Do you want to forget all the joy and beauty travel has brought you?
This blog post will discuss preserving and making your travel memories last a lifetime. We have everything you need to make slideshow videos and take photos. We'll also give you some tips for sharing your travel memories with others. This post will provide you with some great ideas for preserving your travel memories in a fun and memorable manner, whether you are a seasoned or a new traveler.
Let's get started to make lasting memories of your travels. These tips inspire others to travel and create unforgettable memories.
8 unique ways to preserve your travel memories
Keep a travel journal
A travel journal is an excellent way to record your travel memories. It is a great way to keep track of your travel experiences, including your observations and thoughts. A travel journal can be used as a personal record of your trip and a way to reflect on your memorable experiences.
You can start a travel journal by choosing a notebook or journal you like that is portable and easy to take. If you prefer to use your tablet or phone as a journal, you can also use an app or digital journal. You need to find the best method for you and one you enjoy using. Start writing about your experiences in your journal.
You can include details like the foods you tried, the music you listened to, and descriptions of the sights and sounds you experienced. Your journal can be made even more personal by adding sketches, ticket stubs, postcards, or other mementos that remind you of your trip. You can create a personal journal that will transport you back to those special moments whenever you open it.
Take photos and videos to preserve as our travel memories
The best way to preserve the memories from your travels is by taking photos or videos. Using your smartphone as a mobile camera and taking photos or recording videos is simple, even if it's not professional.
Try to capture more than just the famous landmarks when taking photos. Also, take pictures of the little details that make the place special. Take photos of local markets, street art, and people you meet. Great photos of the people, the landscapes, and the culture are excellent additions to your travel memories. You should take multiple shots at different angles to get the best shot possible.
Recording videos can capture the essence in the same way as photos. Videos can recreate the sounds and movements you felt during your trip. Short clips of the people you meet or your thoughts on the trip can be recorded. Be creative and explore different angles and styles.
Create slideshow videos of our travel memories
Another great way to keep your travel memories is by creating slideshow videos. Online slideshow makers can convert your photos and videos into a visually engaging presentation that you can share with others. These videos can be used to share your travel memories and bring back those experiences.
An online slideshow maker tool allows you to create videos in just minutes. It offers many templates and customisation options to help you make a professional-looking slideshow. You can add music, text, or transitions to make your video more engaging.
Slideshow videos can be made by arranging your photos and videos in a thoughtful way that adds meaning. You can begin by introducing your destination and then show the places visited, the food eaten, and the people you met. To add context and information, use captions and text.
A slideshow video is a great way to keep your travel memories alive. Online slideshow makers can help you create a visually rich story about your trip to share with others. Your video can be personalised with music, text, and transitions. These videos allow you to relive your trip and show other people.
Collect souvenirs
It's a great way to keep track of your travels and the places you visit. Souvenirs could be anything, from postcards, keychains, fridge magnets, or traditional handicrafts. These tangible souvenirs can be held in your hands and bring back fond memories of places visited.
Consider buying souvenirs that are meaningful to you when collecting them. If you are passionate about trying new foods, consider purchasing a local cookbook. You can also buy a photo book and a frame if you are a photographer. Collecting small, portable items such as keychains and magnets is also possible. These items can be displayed in your home or office as reminders of places you have been.
Create a travel scrapbook or photo album
A travel scrapbook or photo album is a great way to keep your travel memories. You can create a tangible trip record that you can share with others. It allows you to include photos, tickets, maps, and other memorabilia you collected on your trip.
Start by choosing the photos and memorabilia you wish to include in your travel scrapbook. You want to capture the essence of your trip and evoke fond memories. Use a mixture of text, photos, and decorative elements to make the items visually appealing and logical. You can add captions, stickers, or other embellishments to make your scrapbook and photo album more unique.
Display your travel memories
It's a great way to display your travel memories and keep them fresh in your daily life. You have many options to display your travel memories and relive your experiences.
A travel-themed wall can be a great way to showcase your travel memories. You can display framed photos, tickets, and other memorabilia attractively. To complete the look, you can add travel-related maps and artwork.
A shadow box is another option. A shadow box, a small enclosed display case, can store various items such as photos, ticket stubs, and small souvenirs. Your shadow box can be customised to reflect the memories you wish to preserve. It can also be displayed on a bookshelf, coffee table, or any other prominent place in your home.
In the realm of personalized items, personalized blankets are a unique and meaningful way to encapsulate your travel experiences. Immortalise a special photo or collage from your trip on a cosy blanket. Not only will it serve as a comfortable and functional item in your home, but it will also be a daily reminder of your cherished travel memories.
You can even use your travel memories for functional items in your home. You can make coasters from your travel memories or create a wall with framed photos of your travels in your living space. These items will help you keep your travel memories alive and add an individual touch to your home decor.
Displaying your travel memories can be a creative and fun way to bring back your best moments and make them visible in your everyday life. Enjoy reminiscing and savouring the moments.
Try a new activity or challenge
Traveling can be more fun and memorable if you try new activities or take on challenges. You can choose from many activities and challenges depending on your interests.
You should consider taking a cooking course in another country. It's a great way to learn about the culture and cuisine of another country, as well as a fun way for you to try new recipes. You can relive your trip even after it's over.
You can hike, climb, or bungee jump if you want something more adventurous. These activities can be thrilling and offer a unique view of the area's natural beauty. You'll be able to share the feeling of accomplishment and adrenaline rush with others for many years.
You can also have a deeper cultural experience by learning another language or attending local festivals. It's a great way to get to know the culture and connect with people. On the other hand, a local festival can provide a unique experience that allows you to see the culture and traditions of the area you are visiting.
You can travel and try new activities or new challenges. This will allow you to step outside of your comfort zone and open up new possibilities. These activities, cultural, physical, or cooking classes, can help you create lasting memories and give you a different perspective of your destination.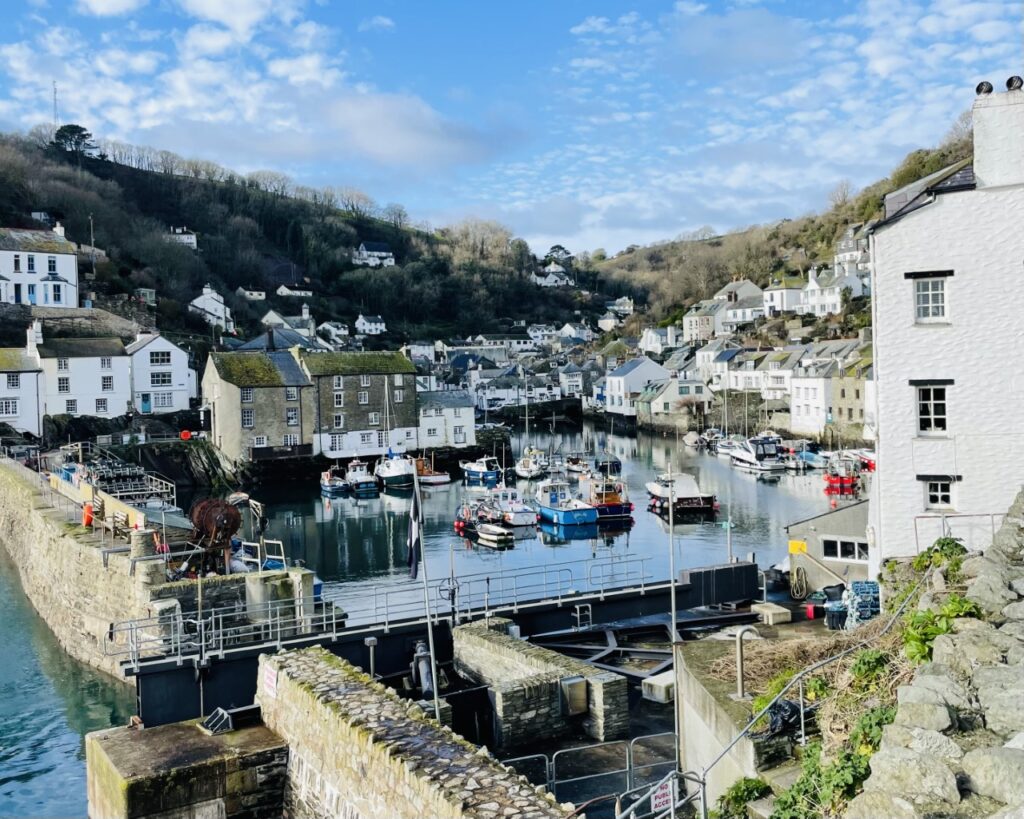 Share your memories with others
It's a great way for friends and family to share their travel memories. You have many options to share your travel memories. These include creating a photo album, or scrapbook, or sharing photos on social media. Or even hosting a dinner party with dishes you learned to cook while on vacation.
A travel blog is a fun and creative way of sharing your memories. You can share your travel photos and experiences with a wider audience. A blog also allows you to reflect on your journeys. Travel tips and recommendations can be shared, as well as creating travel guides that others can use to plan their trips. A blog is a great way to keep your travel passion alive even when you aren't on the road.
Conclusion
To sum it all up, it is crucial to preserve your travel memories to remember and cherish your experiences for the future. You have many options to keep your memories alive, whether you're journaling, taking photos or videos, keeping track of souvenirs, making a scrapbook or trying new activities.
You must remember that preserving your travel memories doesn't have to be difficult. These techniques can be integrated into your travel plan, making them fun for your trip. Sharing your stories with others can inspire them to go on adventures.
Consider these tips for preserving your travel memories the next time you go. For years to come, you can recall your memories and share them with others. Have a wonderful time traveling!
How did I do?
Did you enjoy this post? Why not hang around and read a few more whilst you're here. If you want to read some more of my usual kind of stuff, head over to my Mum Life section. You'll find all things parenting with a tongue-in-cheek twist. Or if you want some days out and family holiday inspiration, click on the Travel section.
If you like a bit of social media madness, pop over to my Facebook page where you'll be able to have a laugh at what ridiculousness goes on in my house with three very small boys on a daily basis. Warning – there is often sarcasm, and usually swearing. There are also great travel reviews and some AWESOME giveaways. Feel free to join my Twins, Tantrums and Cold Coffee – Shits and Giggles Parenting Group too, where everyone shares their hilarious stories.
If you like what you see, how about you check me out on Pinterest, Instagram and Twitter too.
And if you want to work with me, feel free to give me a shout here or at helen@twinstantrumsandcoldcoffee.com and I'll get back to you.