Have you always wondered what it's like to spend time in an airport lounge area? Would you love to experience some peace and quiet while waiting for your flight to board? Has the cost of access to this airport paradise deterred you from discovering what lies behind those closed gates? It's time for you to explore what luxurious and peaceful air travel truly means.
This is a collaborative post
This handy guide to accessing airport lounge benefits without breaking the bank promises to help you make your next trip unforgettable.
1. Frequent Flyer Schemes
Individuals who travel frequently, for various reasons, are usually rewarded by their preferred airlines. All major airlines have their own frequent flyer programmes, each with its own unique terms and benefits. The general rule is that the more you travel with a specific airline, the greater the rewards you receive. Before you join such a scheme, you should carefully read and understand the terms and conditions. It is highly likely that one of the rewards is limited, free access to the airline's lounge areas at airports around the world.
2. Annual Airport Lounge Subscription
If you are a frequent traveller who needs unlimited access to airport lounges, consider exploring lounge subscriptions. These subscriptions typically cost hundreds of pounds, last for a year, and grant you access to a brand's lounges anywhere in the world. Again, this option is particularly beneficial for people who travel frequently and require a secure and peaceful place to work or rest before their flights.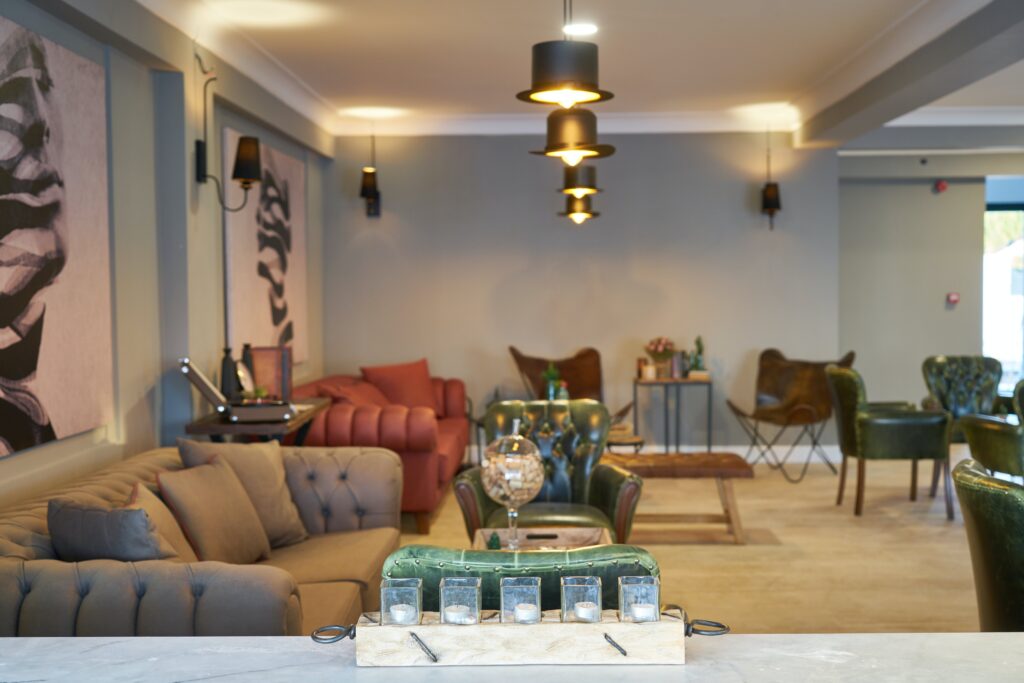 3. Airport Lounge Day Passes
Is there a way for non-frequent flyers to gain access? Yes, there is! The best thing you can do is to purchase a day pass. These passes serve as tickets to accessing airport lounge benefits without breaking the bank, as they are much cheaper than annual lounge memberships. You can compare affordable airport lounge passes on bookfhr.com and book the one that best suits your needs in advance. Since there are many different types of day passes, make sure that you understand what services are included in the price before buying one. It's important to note that day passes, despite their name, provide access for less than 24 hours. Therefore, you should pay attention to the specified time slots for lounge access.
4. Credit Card Benefits
Another path worth considering for accessing airport lounge benefits without breaking the bank is to explore the rewards offered by your credit card. It is common for credit cardholders to be granted temporary, free access to an airport lounge area simply because they use a specific card. If you possess a credit card, read the terms and conditions carefully, and check for any travel-related benefits. If you have such benefits, consider using tracking travel reward tools that can help you stay updated on your special deals and efficiently plan your business trips and holidays.
How did I do?
Did you enjoy this post? If so, you should check out the 'usual' type of stuff I write. Honest, relatable rants about parenting three young boys. With a touch of swearing and a lot of sarcasm. You'll like it! Check out my Mum Life section or head to my Travel Section for some UK family holiday and days out inspiration.
If you like a bit of social media madness, pop over to my Facebook page where you'll be able to have a laugh at what ridiculousness goes on in my house with three boys on a daily basis. Warning – there is often sarcasm, and usually swearing. There are also great travel reviews and the odd giveaway. Feel free to join my Twins, Tantrums and Cold Coffee – Shits and Giggles Parenting Group too, where everyone shares their hilarious stories.
If you like what you see, how about you check me out on Pinterest, Instagram, Twitter, Threads and TikTok too.
And if you want to work with me, feel free to give me a shout at helen@twinstantrumsandcoldcoffee.com and I'll get back to you.