If your little ones are big Disney fans, then listen up – Disney On Ice is back, and it's set to capture the imagination of the whole family.

Grab your chance to see all your (and their) favourite Disney characters when 'Disney On Ice Celebrates 100 Years of Magic' tours the UK later this year.

And the good news is – it's coming to Exeter so it's easy for all of us in the South West to see it too!

The performance features 50 beloved characters and 30 popular tunes and is being dubbed the ultimate Disney experience that everyone will love – whatever their age.

Don't miss out!
'Mouse-ter of Ceremonies' Mickey Mouse, Minnie Mouse and their pals will take to the ice to honour the legacy of Walt Disney and welcome audiences on a magical journey through classic and modern Disney tales.

It's the biggest Disney On Ice show currently on tour and is set to kick off in style with a fantastic opening number that salutes Mickey and Minnie as the original hosts of the production.

It will be skating into loads of places across the UK, but if you're in the South West like me, you can head to Westpoint Exeter to see it from October 23 – 27. Perfectly timed for little ones as it's also Half Term!

Producers say the fanfare show will feature a sing-along score of melodious masterpieces, amazing choreography, beautiful costumes and intricate sets.

See all your Disney On Ice favourites
Audiences will travel to the heart of Africa with The Lion King, go on an adventure with the gang from Toy Story, and watch in amazement as Belle breaks the Beast's curse in the tale of Beauty & The Beast.
Fans will enter the magical kingdom of Arendelle from Frozen and journey up the North Mountain with hilarious snowman Olaf and rugged mountain-man Kristoff, as they help royal sisters Anna and Elsa discover that true love conquers all.

Producer Nicole Feld, said: "This particular production is by far the largest Disney On Ice show we currently have touring bringing together everyone's favourite Disney characters from Snow White, Mickey Mouse and Minnie Mouse to Elsa and Anna.

"Our vision is for audiences everywhere to dance and sing along to their favourite Disney songs, so we've included 30 tunes that they know and love."

Sing along with characters from 14 Disney stories
This year's production celebrates some of Disney's most beloved characters from 14 treasured stories.

Audiences will find themselves dancing out of their seats as a collection of Disney melodies like "Hakuna Matata," "You've Got a Friend in Me" and "Let It Go" fills the arena."

Fans can rock out to "Turtle Rock" with Nemo, Dory, Squirt and his rambunctious turtle friends, and fall in love with a musical montage of dazzling prince and princess pairs skating to "At Last I See the Light," "A Whole New World" and more. It's giving me all the feels already!

Producer Kenneth Feld added: "This is a show, more than any other, which is truly for everybody. When I sit with the audience, I see those that are grandparents, like I am, enjoying a lot of the classic Disney stories, while young kids and parents really respond to modern day favourites like Frozen."

Where to see Disney On Ice
The show will be skating into Glasgow, Newcastle, Manchester, Birmingham, Exeter, Aberdeen, Sheffield, Nottingham, and London from the September 20, 2019 to January 5, 2020. And I for one can't wait!

A complete list of tour dates and how to book tickets can be found here.

This is a collaboration post with Disney On Ice.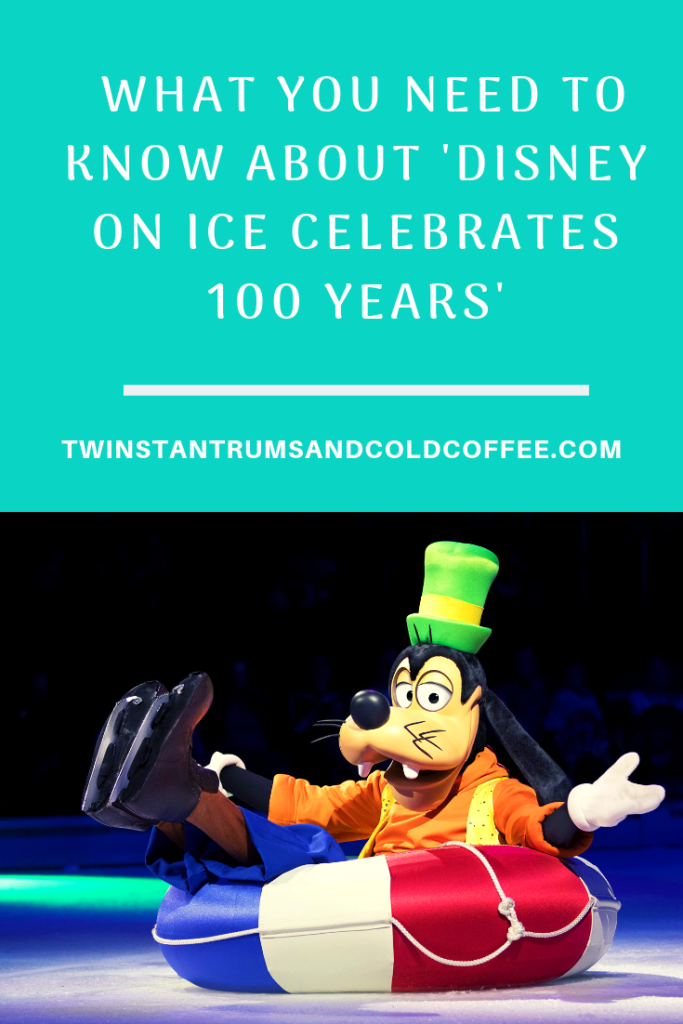 How did I do?
Did you enjoy this post? Keep an eye out for the latest Local Stuff here. You might like some of my others, especially my family holiday reviews in my Travel Section. Or how about you have a read through my Mum Life section where you'll find some of good old parenting rants.
If you like a bit of social media madness, pop over to my Facebook page where you'll be able to have a laugh at what ridiculousness goes on in my house with three very small boys on a daily basis. Warning – there is often sarcasm, and usually swearing. There are also great travel reviews and some AWESOME giveaways. Feel free to join my Twins, Tantrums and Cold Coffee – Shits and Giggles Parenting Group too, where everyone shares their hilarious stories.
And if you want to work with me, feel free to give me a shout here or at helen@twinstantrumsandcoldcoffee.com and I'll get back to you.