Being a young family can often feel like living from moment to moment. There is so much to juggle, so much stress – and also so much fun. It can be hard to think ahead to the future and things like home extension plans when there is so much already going on in the present. But often, the way to lighten the burden of the present is to invest in the future. 
This is a collaborative post
Home extensions can be a great way to lift a bit of that burden. Problems with mess, chaos, and unruly children can often stem from them (and you as parents) feeling trapped in a small space when really you need space to move. A home extension can – quite literally – extend the space available to you and, in doing so, give you more breathing room.
Extensions can often wreak a fair bit of havoc on a home – there is always lots of mess, lots of noise, and builders coming in and out of the house all of the time. This can sometimes be distressing to young children and put extra pressure on a family. Often, you can reduce these issues by choosing the right company – like https://buildittasmania.com.au/. So, before committing to an extension, don't forget to weigh up the pros and cons. 
Potential home extension ideas
In this post, we outline some of the most helpful extension ideas for young families.
Family Kitchen
Making your kitchen bigger can accommodate for your growing family. Being stuck around a small table built for a much smaller family isn't very comfortable. Plus, though you may have easily cooked for two in your small kitchen before, now you're cooking for five, it may be starting to wear on you. Extend your kitchen and make meal times much more manageable.
Office
In this new era of hybrid working, many parents work at least partially from home. But, with young kids running around, it can be hard to get your work done in peace. If this peace is often broken, you may find yourself becoming irritable and even angry, which never helps harmonious family relations. 
For this reason, extending to build a home office can be great for dealing with your work-life balance. If it is made clear that this space is for work, your kids can learn healthy boundaries and allow you to work with all the quiet you need. Plus, then the rest of your house is just for home time.
Playroom
Adding a playroom to your home can help with some of the mess that collects all around the house. If playing is designated to this specific room, then all of the mess should stay there. Who knows if this will work in reality, but it's worth a try, right?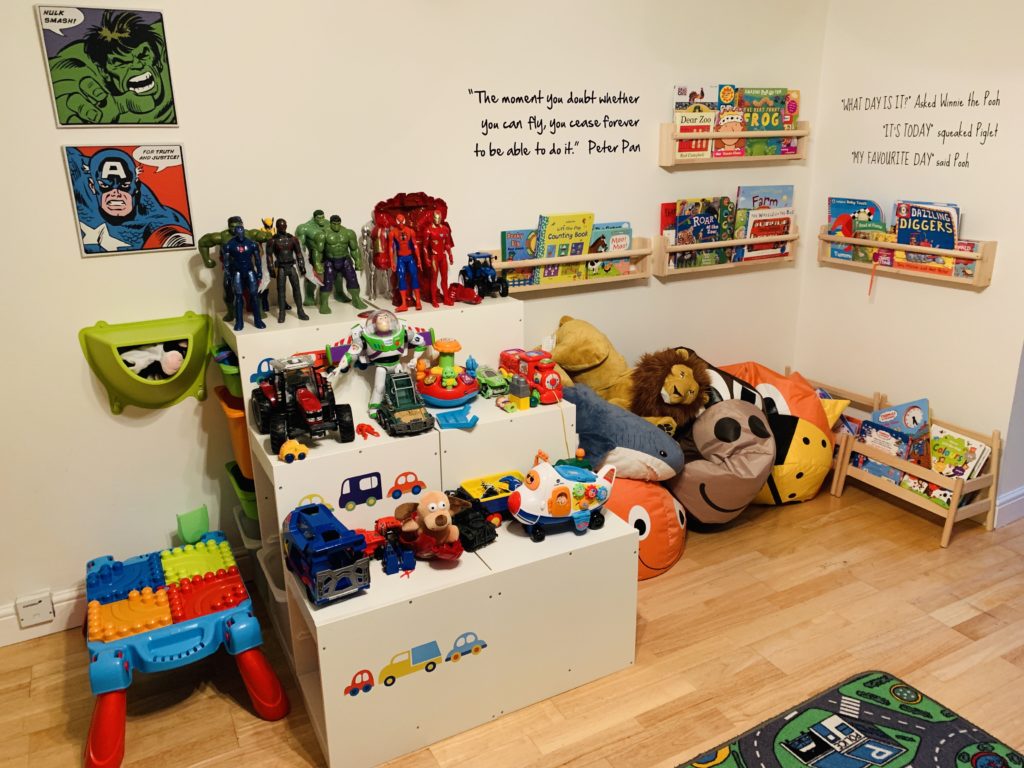 This will also help you because, when it comes time to tidy, you've only got the one terrible room, unlike before, in which it was pretty much every room in the house.
Extra bedrooms
If your kids often get into fights with one another, it might be best to split them up and give them their own spaces to cool down in. If you only have one bedroom to house them in, investing in a home extension to set up a second bedroom can help. 
Just like adults, kids need their own space, so giving your kids their own bedrooms can often calm them down and give them some breathing room. 
How did I do?
Did you enjoy this post? Why not hang around and read a few more whilst you're here. If you want to read some more of my usual kind of stuff, head over to my Mum Life section. You'll find all things parenting with a tongue-in-cheek twist. Or if you want some days out and UK family holiday inspiration, click on the Travel section.
If you like a bit of social media madness, pop over to my Facebook page where you'll be able to have a laugh at what ridiculousness goes on in my house with three very small boys on a daily basis. Warning – there is often sarcasm, and usually swearing. There are also great travel reviews and some AWESOME giveaways. Feel free to join my Twins, Tantrums and Cold Coffee – Shits and Giggles Parenting Group too, where everyone shares their hilarious stories.
If you like what you see, how about you check me out on Pinterest, Instagram and Twitter too.
And if you want to work with me, feel free to give me a shout here or at helen@twinstantrumsandcoldcoffee.com and I'll get back to you.