Do your kids love World Book Day? It's not just about reading the stories, there are so many other activities you can do with them based around their favourite books.
This is a collaborative post and I have been compensated for my time.
Reading is so important for your child's development, and by reading aloud at bed times, you're also helping to support their focus and listening skills. But why stop there?
This Kiddi Caru reading list is a great resource for books for under 5s. You can even combine your child's favourite book with something creative, or another type of activity, to keep them inspired and entertained. Read on, as we list some of our favourites.
The Very Hungry Caterpillar
This classic by Eric Carle has been much loved for decades and subliminally, it teaches young children so much. Whether it's learning to count from one to five, learning the days of the week in order, naming popular food items, or even teaching about the life cycle of a caterpillar into a butterfly. There are so many different activities you could choose to do, based upon the book.
Butterfly symmetry
Easy but messy – all you'll need are some sheets of A4 paper or card, and some paints. Simply fold the paper in half, open it up and get your child to paint on one side, nearest the fold. Fold the paper in half again and you'll have a symmetrical painting. Draw on some features using a marker pen – and you'll have a beautiful butterfly!
Fruit munch
Another easy activity, inspired by the bite holes in the book itself. To prepare, get some coloured card and cut out the various fruit shapes – apples, pears, plums, strawberries and oranges. Using a hole punch, get your child to create the bite marks in the fruit items. This is a great activity for testing fine motor skills.
Hungry Caterpillar picnic
You can either use real food or play food for this activity. If you're going with the former, create a lunchtime picnic platter with savoury pinwheels, mini fruit skewers and other snack items. Or alternatively, set up the play food, either mimicking the storyline, or create a new version – the choice is yours!
We're Going on a Bear Hunt
A popular book, which can be read aloud, or performed with actions – We're Going on a Bear Hunt is much loved by children and parents alike especially around World Book Day. Teaching prepositions, such as 'over', 'under', and 'through', as well as different onomatopoeic sounds, you can easily replicate the family's excitement of hunting for bears at home. Of course, the obvious option is to watch this video and get your child to act out the song too. But here's some other suggestions of fun activities.
Sensory tray/bags
Replicate each element of the journey with a sensory tray, or for a mess-free option, sensory bags. Use some grass clippings, colour some water with blue food colouring, scoop up some mud (and add some water to make it squelchy!), collect some small twigs and leaves for the forest, and use cotton wool or icing sugar for the snow storm. If you're using bags, be sure to tape them up, or maybe even double-bag!
Indoor bear hunt
If you have enough space, an indoor bear hunt is a lovely idea. Simply hide your child's favourite bear somewhere, and create an obstacle course to get to it. You could use cushions as stepping stones, or make a den as the cave. The opportunities are endless – and you don't need to buy anything special, just use household items you already have lying around.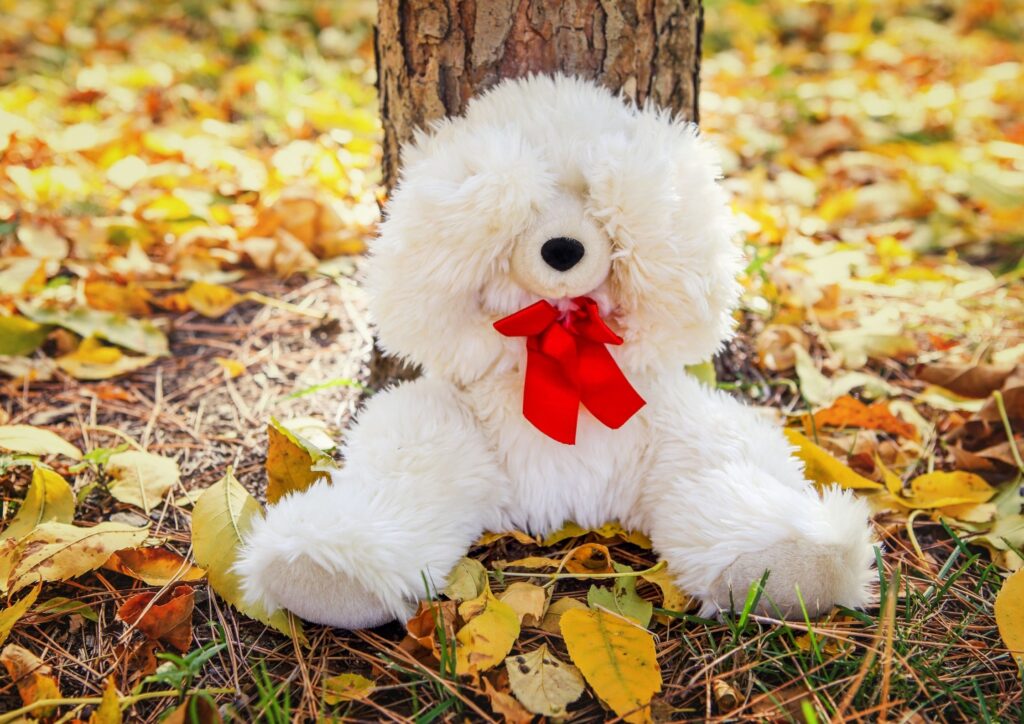 Outdoor bear hunt
Combine your nature walk with a bear hunt. Make your own scavenger hunt-style map, grab a pair of binoculars and see how many things you can spot. The beauty of this is that you can update the list as the seasons change. Will you see spring flowers and lambs? Or perhaps, autumn leaves in varying colours. This is a great World Book Day activity.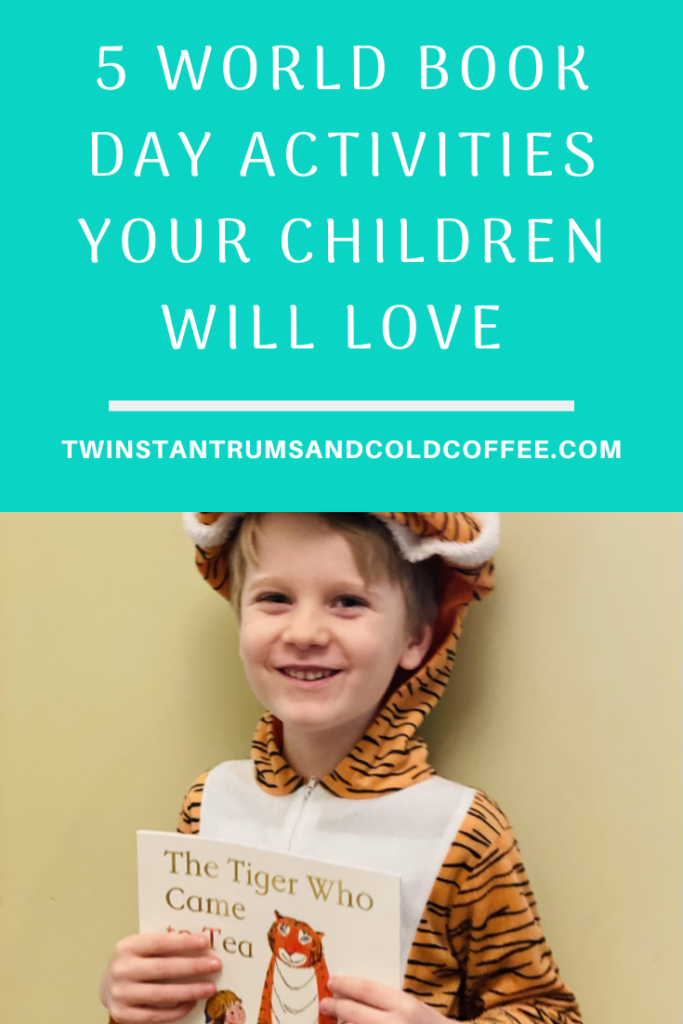 How did I do?
Did you enjoy this post? Why don't you hang around and read a few more. If you're looking for things to do with little ones head to Activities for Preschoolers, Keeping Toddlers Entertained At Home or Outdoor Learning Activities.
Or why not check out some of my usual tongue-in-cheek type of posts in the Mum Life section. There's all sorts in there from my take on potty training, the lies we tell our kids, the best and worst things about having twins, whether you're a yummy or slummy mummy, and all the stupid things I feel mum guilt over.
If you like a bit of social media madness, pop over to my Facebook page where you'll be able to have a laugh at what ridiculousness goes on in my house with three very small boys on a daily basis. Warning – there is often sarcasm, and usually swearing. There are also great travel reviews and some AWESOME giveaways. Feel free to join my Twins, Tantrums and Cold Coffee – Shits and Giggles Parenting Group too, where everyone shares their hilarious stories.
And if you want to work with me, feel free to give me a shout here or at helen@twinstantrumsandcoldcoffee.com and I'll get back to you.