Living in small apartments doesn't preclude you from enjoying luxurious interior design elements; with useful tips and tricks, you can maximize the use of your space and craft a stunning living area.
This is a collaborative post
While we can't all be the April Hamilton of the luxury design world, we can give it our best shot. Here are a few ideas for luxury interior living in small apartments to ensure an opulent yet comfortable home environment.
Contradiction Is Key: Make A Statement with Opposites in Small Apartments
Contradiction is key in luxury interior design, so be daring in mixing and matching opposing elements for added sophistication in a small apartment. For example, pair vintage coffee tables with modern accent chairs or combine traditional artwork and contemporary decor pieces; such combinations create visual interest while adding depth. Remember, opposites attract!
Make Every Inch Count: Understanding Space Planning in Small Apartments
Space planning in small apartments is of utmost importance; every inch counts! Use multifunctional furniture like sofa beds, storage ottomans and folding tables effectively not to waste valuable floor space. Take advantage of vertical space by installing floating shelves or bookcases, which add storage without taking up floor area; with some creativity and planning, your living area can become luxurious indeed!
Lighting for Style Inject Style into Your Space With Lighting
Lighting can make or break an interior design. Lighting in small apartments is crucial as it makes your space appear larger and more welcoming. Consider pendant lights or track lighting for creating a warm and cozy ambience; adding statement chandeliers into living or dining areas adds luxury and makes any small apartment seem like a palace. Remember: the proper lighting makes all the difference!
Keep It Straight Forward: The Magic of Minimalism in Small Apartments
Regarding luxury interior design in small apartments, less is always more. Making sure your space is free from clutter can create a relaxing ambience; opting for neutral color schemes with subtle pops of color here and there can create the impression of more space by reflecting natural light into it; mirrors create this optical effect by reflecting natural lighting back out; make use of mirrors in strategic places around your room to give an illusion of more space; keep decor simple yet tasteful and avoid crowding up your living area with too many accessories; remember: simplicity is indeed sophistication itself!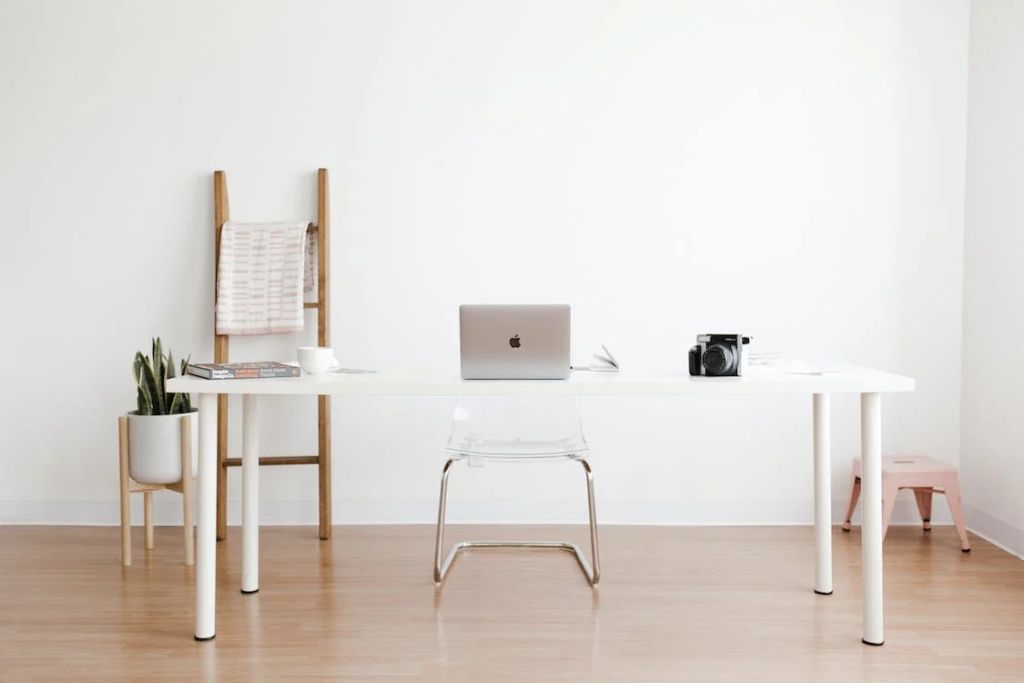 Andrew Neel/ Pexels
Texture Can Add Depth and Depth To Any Room
Texture can add depth and dimension to a small apartment; textiles like faux fur, velvet and silk for an opulent touch, throw pillows, area rugs, curtains can all bring texture into your room and help create visual interest with visual interest; wallpaper or textured paint accent walls provide depth while wallpaper creates drama as an accent wall that draws the eye inward; all combined can help make for luxurious living areas in even small apartments!
In conclusion
While it can be difficult, introducing luxury design into your small apartment it is by no means impossible. It requires some thought and time as to how luxury living will best fit your small home, but it can be done in even the smallest of apartments. 
How did I do?
Did you enjoy this post? Why not hang around and read a few more whilst you're here. If you want to read some more of my usual kind of stuff, head over to my Mum Life section. You'll find all things parenting with a tongue-in-cheek twist. Or if you want some days out and UK family holiday inspiration, click on the Travel section.
If you like a bit of social media madness, pop over to my Facebook page where you'll be able to have a laugh at what ridiculousness goes on in my house with three very small boys on a daily basis. Warning – there is often sarcasm, and usually swearing. There are also great travel reviews and some AWESOME giveaways. Feel free to join my Twins, Tantrums and Cold Coffee – Shits and Giggles Parenting Group too, where everyone shares their hilarious stories.
If you like what you see, how about you check me out on Pinterest, Instagram and Twitter too.
And if you want to work with me, feel free to give me a shout here or at helen@twinstantrumsandcoldcoffee.com and I'll get back to you.