When it comes to creating the perfect home, there are some things that can be made a lot better when you get them customised rather than straight off the shelf. Custom-made curtains are certainly one of those items.
This is a collaborative post
How you cover your windows can have a massive impact on a number of things, from privacy to heat retention. If you're on the fence about whether you should go for it or not, read on for some of our thoughts on why custom-made curtains are the way to go.
Custom-made curtains are the perfect fit
One of the main advantages of getting custom-made curtains made is that they'll always perfectly fit your windows. Unlike when you buy curtains off the shelf, where you will often find yourself having to go with something that's not quite right, custom-made curtains can be made to fit any shape and size of window. 
Having curtains that actually fit is crucial. For bedrooms and other spaces where light control is important, it'll mean that there's no light leaking in around the sides or from above the curtain. In colder climates, it'll ensure that your curtains are properly keeping the heat in, helping you to maintain a cosy home while keeping your heating bills down.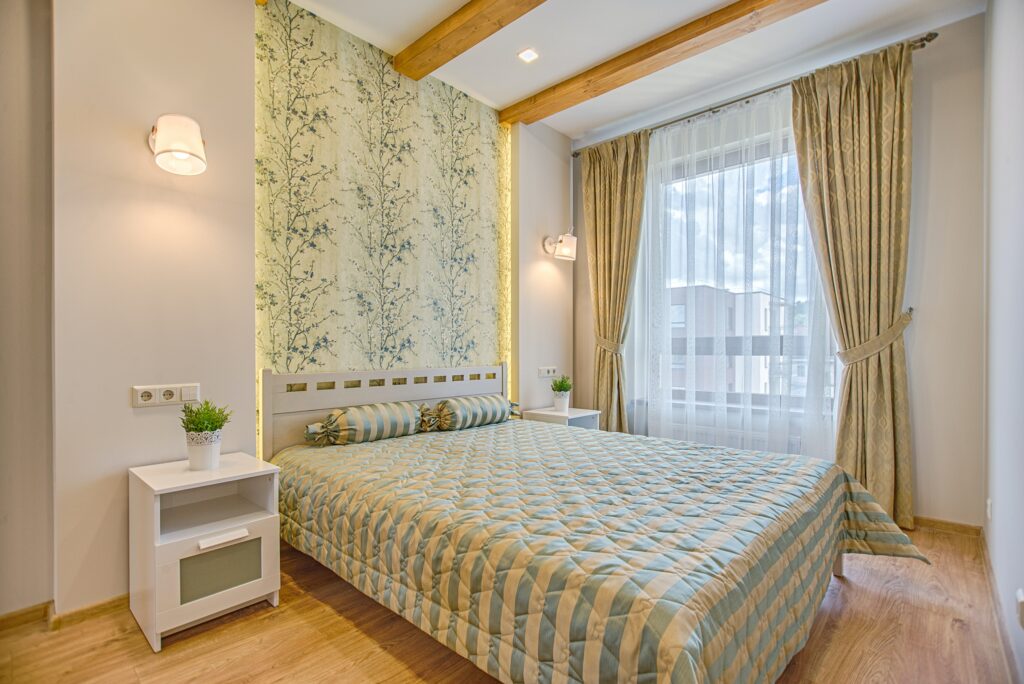 Personalised styling
Often, the style you really want doesn't exist yet. While you can compromise and buy something off the shelf as close to that ideal as possible, when you get custom-made curtains, you can specify precisely what you want and have it made for you.
Whether that's getting something that fits an unconventional space, or just a combination of a very specific pattern and colour, getting curtains custom-made means that you can truly customise your approach to interior design styling.
Curtains that work
Custom-made curtains don't just look great – they can be made with a precise function in mind. Whether you have a strangely shaped window or want something that's extra insulated for a particularly cold room, you can come up with a set of curtains that are just perfect in terms of functionality – something that suits your practical needs down to the finest detail.
Custom-made curtains are made to last
With custom-made curtains, you can rest assured that you'll receive something that's the result of quality craftsmanship. Custom-made curtains are typically made by professional curtain makers – skilled artisans who pay close attention to detail and use high-quality materials.
The curtains that you'll receive will be carefully constructed to ensure long-term durability, making them a worthwhile investment for your home. On the off chance that you do get something that's faulty, the maker will likely be more than happy to fix it for you free of charge. 
While custom-made curtains may come at a slight premium in terms of cost, there's obviously a lot going for them. From the perfect fit to the ease of installation, if you're looking for curtains that are perfectly designed to fit your space, there's no other way to go. If, however, they're outside your budget, you'll likely find something that's very nearly just as good on an online retailer's site like Woodyatt Curtains. Happy curtain shopping – we're sure that with a little research, you'll find just what you need. 
How did I do?
Did you enjoy this post? Why not hang around and read a few more whilst you're here. If you want to read some more of my usual kind of stuff, head over to my Mum Life section. You'll find all things parenting with a tongue-in-cheek twist. Or if you want some days out and UK family holiday inspiration, click on the Travel section.
If you like a bit of social media madness, pop over to my Facebook page where you'll be able to have a laugh at what ridiculousness goes on in my house with three very small boys on a daily basis. Warning – there is often sarcasm, and usually swearing. There are also great travel reviews and some AWESOME giveaways. Feel free to join my Twins, Tantrums and Cold Coffee – Shits and Giggles Parenting Group too, where everyone shares their hilarious stories.
If you like what you see, how about you check me out on Pinterest, Instagram and Twitter too.
And if you want to work with me, feel free to give me a shout here or at helen@twinstantrumsandcoldcoffee.com and I'll get back to you.