The UK is set to have a sizzling summer this year, and if you are lucky enough to have some disposable income after paying your energy bill, you might be heading to the seaside, or up into the highlands to cool off and explore the UK's many gorgeous areas of outstanding national beauty. But make sure you consider some of these important summer driving tips first.
This is a collaborative post
It's refreshing to visit different areas of the UK and witness its serenity and history such as London, Buckinghamshire or even Scotland for that matter. Before you load up the car, however, take a moment to consider the following summer driving advice.
Hydrate for summer driving
Ensure that your car is topped up with coolant and/ or water – and also make sure that you have enough water with you for you and all your passengers. Being in a car can get very hot, even when you are moving, so take care that older family members, children and babies (especially if they are too young to tell you that they feel ill) and pets do not overheat. Heat stroke is a very unpleasant condition and can be fatal in extreme cases. Further to this, do not be tempted to leave your babies or pets in the car, even if you are absolutely certain you will be a minute or two: delays can occur and overheating strikes astonishingly quickly, reaching lethal levels in minutes in the greenhouse conditions of an enclosed car.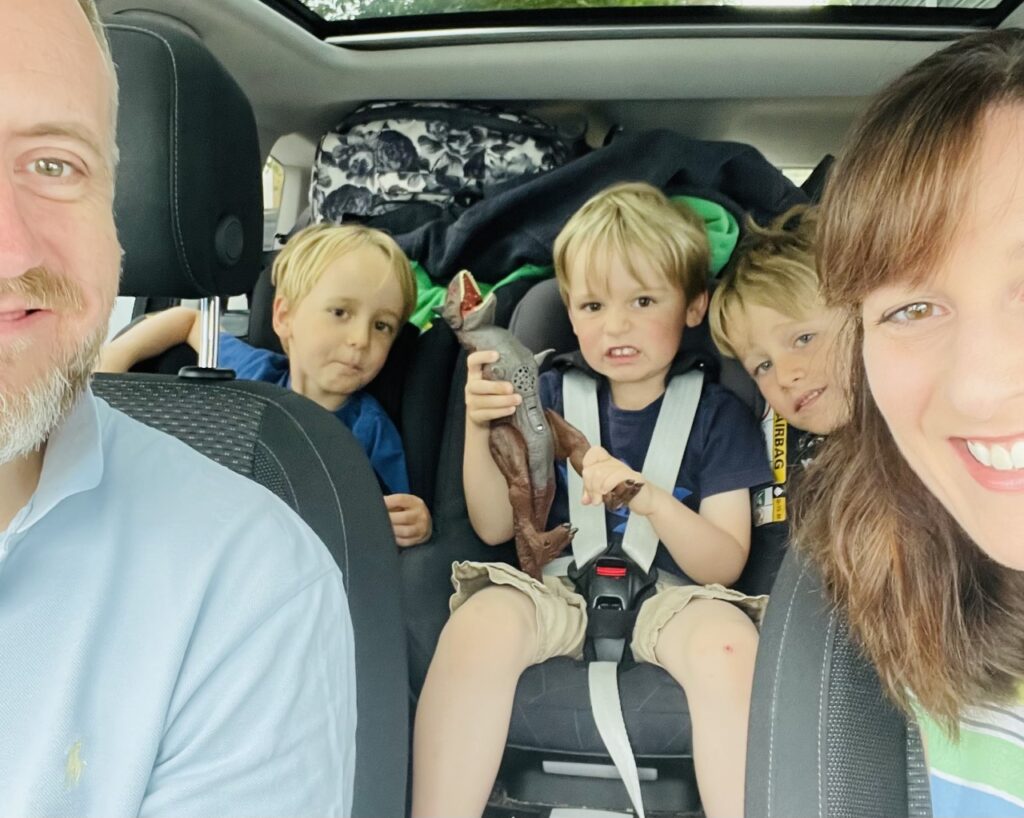 Check up before travel
Make sure your car is in great condition before you travel. There is nothing worse than breaking down on the way to a lovely holiday destination and finding yourself stranded in a strange place. Pop your car in for a service or check and tune-up in the week before you go to have the peace of mind of knowing that your car is in tip-top summer driving shape.
Kick the tyres
Not literally kick the tyres – unless you think they have a slow puncture, of course! But do check your tyres carefully. Check that they are inflated to the correct pressure to work at their best, as modern tyres are designed to do. This is so important for the effective operation of your tyres that it is now part of the annual MOT test: vehicles' tyres must always be within the recommended inflation range of the manufacturer's specification. If anything about your tyres is worrying you, it might be time to invest in a new set of tyres to enjoy your holiday free from breakdowns and punctures. Furthermore, If you are looking to buy new tyres in Buckinghamshire you can order now at Broadway Autocentres.
Don't get too summery!
It can be tempting, when the sun is shining, your favorite songs are playing on the radio (or your 'summertime playlist' is blasting) to drive too fast and not pay as much careful attention to the road as you would usually do. This can be a tragic mistake as other drivers might also be making the same mistakes, with the result that both of you react too slowly, or become flustered when things begin to go wrong. Always maintain the same level of care when driving, no matter if you are driving to work, to the beach, for work, or for leisure: the fickle finger of destiny will not give your carelessness a pass simply because you are on your holidays and in summer driving mode!
Shades are cool for summer driving
The sun is hot, as mentioned in the introduction, but it is also bright, and this can cause you issues when you are trying to see other traffic on the road. Dazzle reflects off shiny road surfaces, nearby lakes and seafronts, other vehicles, and glass-fronted buildings, and you might find your eyes becoming irritated and sore. In worst case scenarios, this can result in snow blindness, a painful condition which affects your sight until the irritation goes down. Speaking of shades, a windscreen cover can help keep the interior of the car a little cooler when you are enjoying your time on the beach or at a rest stop, as well as stopping your steering wheel from getting hot enough to burn your hands. Follow these simple driving tips for a more enjoyable and safer trip.
How did I do?
Did you enjoy this post? Why not hang around and read a few more whilst you're here. If you want to read some more of my usual kind of stuff, head over to my Mum Life section. You'll find all things parenting with a tongue-in-cheek twist. Or if you want some days out and UK family holiday inspiration, click on the Travel section.
If you like a bit of social media madness, pop over to my Facebook page where you'll be able to have a laugh at what ridiculousness goes on in my house with three very small boys on a daily basis. Warning – there is often sarcasm, and usually swearing. There are also great travel reviews and some AWESOME giveaways. Feel free to join my Twins, Tantrums and Cold Coffee – Shits and Giggles Parenting Group too, where everyone shares their hilarious stories.
If you like what you see, how about you check me out on Pinterest, Instagram and Twitter too.
And if you want to work with me, feel free to give me a shout here or at helen@twinstantrumsandcoldcoffee.com and I'll get back to you.