If you're a stay at home mom and your marriage is going through a bad time, you might be scared to even think about divorce. But it is possible. Here are some tips on how to survive if you go down that route.
This is a collaborative post
1. Take care of yourself
Prioritize your physical and mental health. There are many resources that can help stay-at-home moms get through divorce. The most effective of them are:
support groups or online forums, demos share their experience;
the help of an experienced family law attorney.
The consultation of a lawyer can be of crucial importance in preparing for the divorce process. The specialist will provide sound advice on how to protect your rights as a parent and will be able to represent your interests in court.
It's also important for stay-at-home moms to analyze and plan all of their finances before filing for divorce in Utah online. Create a budget that takes into account expected and anticipated expenses throughout the process. Prepare all necessary financial documents such as:
By having an accurate picture of your finances before filing for divorce, and knowing your state's child support and custody laws, you can prepare for any financial consequences of divorce for a stay-at-home mom.
Tips on how to deal with things during a divorce
Build a support system – It's important to have people you can lean on during this difficult time. Reach out to friends, family, or a therapist for support.
Take care of yourself – Make self-care a priority, whether it's through exercise, meditation, or taking time for hobbies you enjoy. Taking care of yourself will help you be better able to handle the challenges of divorce.
Seek financial advice – If you were financially dependent on your spouse, it's important to seek advice on how to manage your finances on your own. Consider consulting a financial planner or a divorce attorney to help you understand your options.
Be open to new opportunities – This can be a chance to explore new career paths, hobbies, or relationships. Keep an open mind and don't be afraid to take risks.
Prioritize your children's well-being – If you have children, their well-being should be a top priority. Be mindful of their needs and emotions during this time and consider seeking counseling for them as well.
Stay organized – Divorce can be overwhelming and it's easy to feel like you're drowning in paperwork and deadlines. Make a plan and stay organized to help reduce stress.
Take things one day at a time – Remember that healing takes time and it's okay to take things slow. Focus on taking small steps forward and celebrating small victories along the way.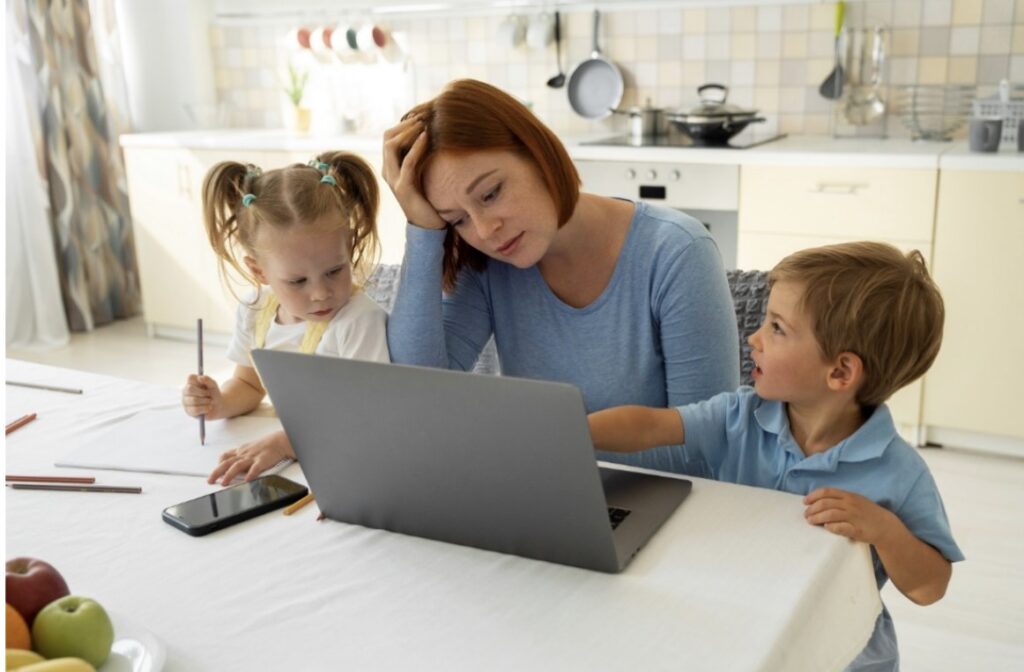 2. Ask for support
Emotional support from friends, family or a psychotherapist is crucial during a divorce for a stay-at-home mom.
It's important to talk to someone who understands your specific situation and get appropriate, actionable advice. Friends and family can be quite friendly interlocutors, but do not have enough experience with certain aspects of divorce. A therapist or counselor will provide unbiased advice from the outside and help you deal with all the experiences associated with the divorce process.
It is necessary to know how to prepare for divorce for a stay at home mom. Think about:
assistance of a financial consultant, if necessary;
studying your legal rights and obligations;
analysis of available resources, such as government assistance programs;
turning to friends, family, or a psychotherapist for support.
All of this will help you prepare for and feel more confident about dealing with any potential financial issues that come with your divorce.
3. Make a budget.
Develop a budget that takes into account the decrease in income after the divorce.
Most likely, you will have additional costs associated with payment:
other unforeseen legal costs.
It is important to know about all these necessary expenses, take into account the decrease in income and make a budget.
It will also be advisable to think about creating a reserve fund in case of unforeseen expenses during the divorce process. Saving money for this purpose will help you avoid unexpected, predictable expenses and provide a sense of financial security during this difficult period of uncertainty.
4. Develop a daily schedule.
A clear daily routine will help ensure structure and stability during this difficult period.
It is best to start with a schedule for each day. It can include:
self-care through exercise and healthy eating;
doing something interesting or creative;
just time for rest and relaxation.
Scheduled regular activities will help you feel collected and in control. If possible, involve your children in the rest. This will give them the opportunity to look forward to something new and interesting every day, and will help them better adapt to their new home life.
In addition to daily planning, it is also important to develop a plan for the next week or month. It can include things like:
Planning will help you stay on top of things and make sure your household runs smoothly despite all the changes that come with a divorce. By creating a routine now, you will be able to appreciate its benefits in the long run, and it will be easier for you to cope with this difficult transitional stage of life.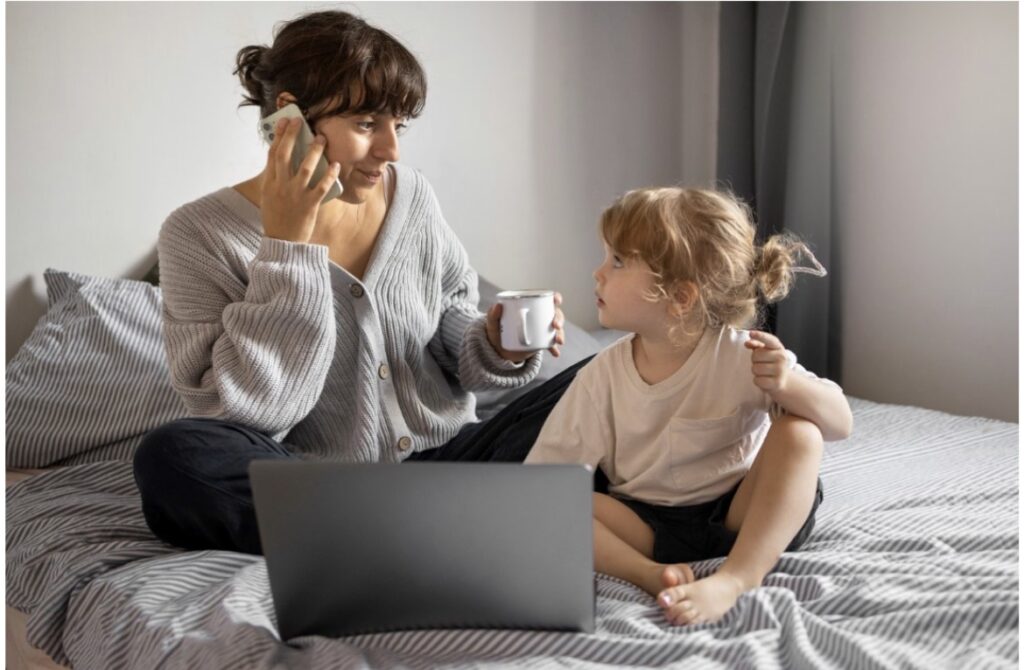 5. Seek legal advice.
Consultation with a lawyer will help you understand your rights and obligations under the law.
It may include:
Providing recommendations on protecting your financial interests during negotiations and mediation.
Assistance in developing a financial management plan after the divorce process is completed.
Help in developing strategies for conducting difficult negotiations and overcoming emotional reactions accompanying the divorce process.
Seeking legal advice when preparing for and during the divorce process is important for all stay-at-home moms. This consultation with a lawyer not only familiarizes you with legal rights and obligations, but also provides useful advice on quality preparation for the entire process. Professional legal information will help mothers who work at home easily navigate a potentially complex process.
6. Find ways to recharge.
One of the most important tips for stay-at-home moms and divorce is finding activities that will help you relax and recharge. For example, it can be:
Yoga. It has many health benefits that can give an overall sense of well-being and can be done with the kids.
Meditation. It can help reduce stress, clear your head and figure out how to move forward during this difficult time.
Reading. Helps to distract from the current situation, to relax. Self-help or expert advice books can also help you prepare for the future.
These ways of recharging will help you regain strength, take care of yourself and cope with the emotions associated with divorce. It is important for a stay-at-home mom who is going through a divorce to take care of herself, both physically and psychologically, so that she has the necessary energy and strength to overcome all the challenges that come with the divorce.
How did I do?
Did you enjoy this post? Why not hang around and read a few more whilst you're here. If you want to read some more of my usual kind of stuff, head over to my Mum Life section. You'll find all things parenting with a tongue-in-cheek twist. Or if you want some days out and UK family holiday inspiration, click on the Travel section.
If you like a bit of social media madness, pop over to my Facebook page where you'll be able to have a laugh at what ridiculousness goes on in my house with three very small boys on a daily basis. Warning – there is often sarcasm, and usually swearing. There are also great travel reviews and some AWESOME giveaways. Feel free to join my Twins, Tantrums and Cold Coffee – Shits and Giggles Parenting Group too, where everyone shares their hilarious stories.
If you like what you see, how about you check me out on Pinterest, Instagram and Twitter too.
And if you want to work with me, feel free to give me a shout here or at helen@twinstantrumsandcoldcoffee.com and I'll get back to you.