Going through a divorce is never easy, but it can be even more complicated when children are involved. Read on for our tips on how to share custody of your children with your ex-partner.
This is a collaborative post and I may have been paid for the links it contains.
These days, every one in three marriages now ends in divorce. Because of this, it's no surprise that an increasing number of adults are having to navigate their way through co-parenting and sharing custody of their children.
Separations and divorces can not only be emotionally draining on the parents but for children, it can feel like they're losing a parent and that their whole world is crashing down around them. So, how do you go about making the process easier?
If you're really worried, there are plenty of family law solicitors in Winchester, Warwick, Plymouth, Portsmouth, and all over the UK, who you can go to for legal advice. That said, they can only do so much, and it's really between you and your partner to make it work. These top tips should help you prepare for sharing custody of your children.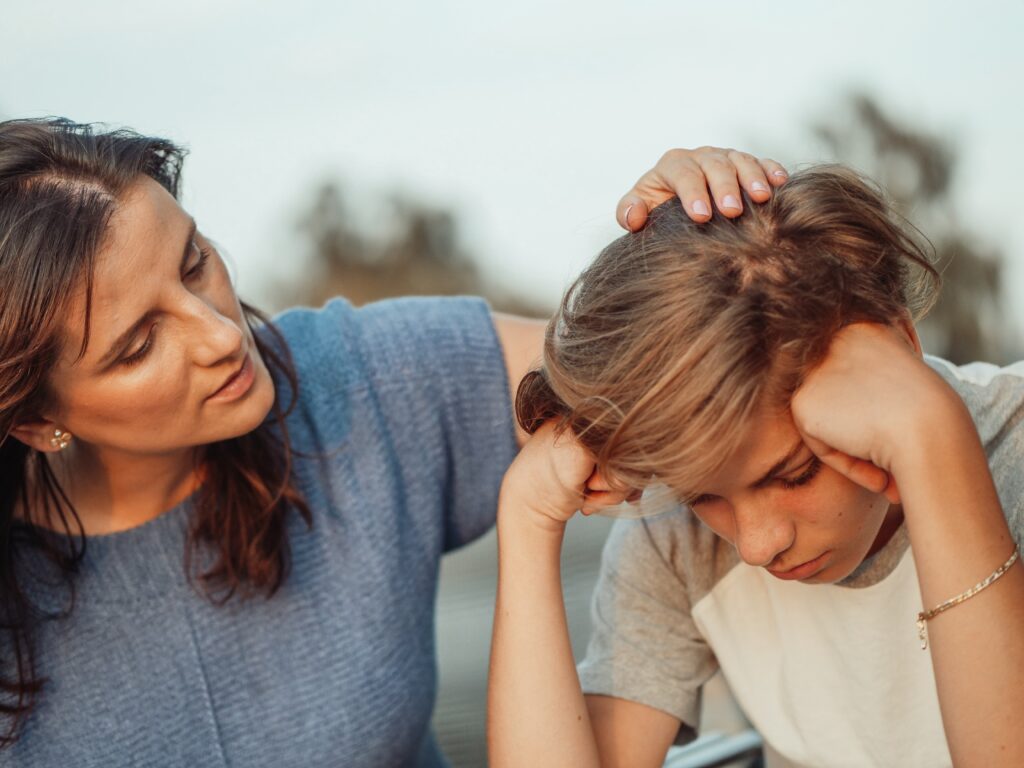 1. Talk to your children
Always ask your children how they are feeling. Remember, kids don't always vocalise if they're upset or stressed, so checking in from time to time and having a good open relationship is key.
If you don't think your child is ready to talk about the separation just yet, show them affection in other ways. For example, hugging them often or surprising them with their favourite meal should make them feel special.
2. Include them in your decision making
Whatever age your children are, it's good to involve them in as much of the decision-making process as possible. Teenage children should be able to make their own decisions and have autonomy on a variety of things such as where they want to live. Similarly, younger children, though unable to express themselves articulately, should be encouraged to voice their opinion.
3. Agree on boundaries when it comes to sharing custody
This can be one of the hardest parts of co-parenting. You and your ex may have different views on how to raise your children, how to discipline them, and what is and isn't acceptable. So, having a conversation about your children's boundaries will help to ensure both parents are, for the most part, on the same page.
Once certain rules have been exercised across both households, your children will learn to recognise the legitimacy of such rules. This way, they'll understand that they are often in place to protect them.
4. Encourage your children to talk to their friends
When children are young, they're particularly needy and always want to be around mummy and daddy. Reassuring them that you're not going anywhere, as well as encouraging them to play with their friends, will help them become more confident and independent. Often with teenage children, conversations with their friends will help them to open-up about situations they felt they couldn't talk to their parents about.
5. Set a routine when sharing custody
Setting routines with your children can help them feel safe and secure. By re-establishing a sense of normality, you'll probably find your children will act out less and start concentrating more in school again.
What's more, routines are a brilliant way of ensuring children spend an equal amount of time with both parents so that no one feels neglected.
6. Make sure each home is a comfortable environment
It's a parent's worst nightmare when they know that their child would prefer to be staying in another home. It can make you feel sad and inadequate so, to avoid this, have a discussion with your ex and try to kit out each house with all your children's home comforts. By having personal objects in each household, your kids should feel happy and relaxed staying in either house.
7. Don't complain about your ex to your children
It can be tempting to vent to your children when you're frustrated with your previous other half. But, trying to avoid this will only benefit yours and your kid's relationship. If your little one's upset with your ex for any reason, you'll find they are much more likely to approach you when you haven't previously expressed your bias.
8. Try to be open about talking about memories
It can be uncomfortable and upsetting to relive past experiences, but it's essential in ensuring a healthy relationship between you, your ex, and your children. Memories can be triggered by a variety of things, such as songs, places, and items. So, try to make peace with them and concentrate on the 'good times' not the bad. You'll feel a sense of relief and it'll work wonders for your mental health!
9. Attend events together
Every relationship ends differently, so if this isn't something you're comfortable with just yet, don't push yourself and respect your own boundaries. If you are ready, however, trying to attend events together, such as birthdays, graduations, and milestones in your child's life, is great for showing a united front and your shared support.
10. Don't leave your children in the dark
There will probably be a time after your divorce or separation that you'll find love again. When this happens, it's important to tell your ex about your new partner and gradually introduce them to your children.
At first, your children may feel threatened or confused but, by being open and honest with them, they should begin to appreciate the new relationship and no longer see it as a threat.
Ready to start sharing custody?
So, that's that! Just remember not to beat yourself up. You are a parent, and you know your child better than anyone.
Don't forget to open up to your friends and family. What's more, if you're after a neutral second opinion, contact a family solicitor or counsellors to help you out. Just remember you're not alone and, if things aren't great right now, they will get better.
How did I do?
Did you enjoy this post? Why not have a look at some others whilst you're here. If you want to read some more of my usual kind of stuff, head over to my Mum Life section. You'll find all things parenting with a tongue-in-cheek twist. Or you'll discover lots of UK holiday inspiration and family days out in my Travel Section.
If you like a bit of social media madness, pop over to my Facebook page where you'll be able to have a laugh at what ridiculousness goes on in my house with three very small boys on a daily basis. Warning – there is often sarcasm, and usually swearing. There are also great travel reviews and some AWESOME giveaways. Feel free to join my Twins, Tantrums and Cold Coffee – Shits and Giggles Parenting Group too, where everyone shares their hilarious stories.
If you like what you see, how about you check me out on Pinterest, Instagram and Twitter too.
And if you want to work with me, feel free to give me a shout here or at helen@twinstantrumsandcoldcoffee.com and I'll get back to you.