With all the pollution we create in the modern world, protecting the environment is more important than ever. Your everyday habits have a big impact on the environment, from the water you use to your driving. Fortunately, you can do better by using these eight tips to reduce your carbon footprint.
This is a guest post in collaboration with Alycia Coloma.
1. Avoid plastic bottles
Plastic bottles are a big problem in the world, especially considering they're almost never necessary. You can save a lot of money by avoiding bottled water and switching to a reusable bottle. Plus, you can invest in a nice steel water bottle that keeps your water cold for longer, so you don't have to worry about carrying multiple bottles of water with you.
2. Find alternative sources of energy
Investing in alternative sources of energy is one of the best ways to reduce your carbon footprint, and it's easier than ever. As a matter of fact, PACE funding and other similar programs allow homeowners to make essential upgrades to their homes even if they can't afford them.
That means you can add solar panels and other energy-efficient upgrades to your home without having to pay a fortune or come up with the money out of pocket.
3. Skip the car
Emissions from vehicles have a big hand in the damage we do to the environment every day, and you can prevent that damage by simply driving less. If you're just going to the shop down the road, you can ride your bike or walk to save money on fuel and reduce your carbon footprint. Of course, you can still use your car when you need to travel or get to work.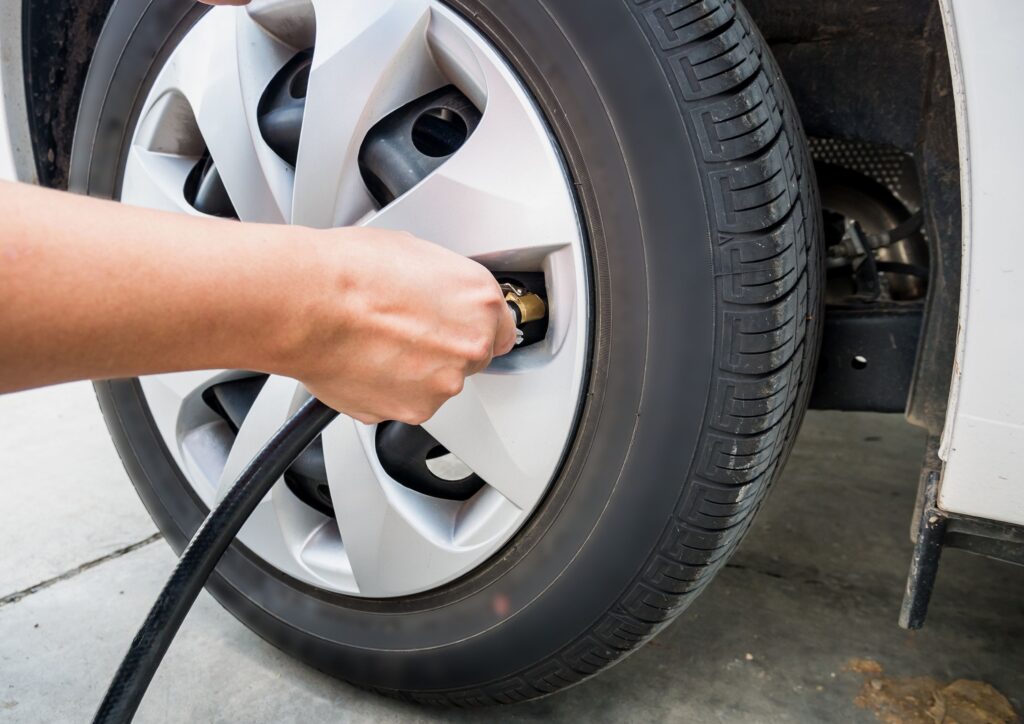 4. Keep tyres inflated
Speaking of driving your car, keeping your tyres inflated is an important part of reducing your carbon footprint. Invest in a tyre pressure gauge and check on your tyre pressure on a regular basis. If you notice your tyres aren't inflated enough, you can use an air compressor with a tyre pump to inflate them or use the pump at the fuel station.
5. Eat local
Shipping causes a lot of environmental damage, so buying and eating local food is always a good way to reduce your carbon footprint. When you buy foods from a local source, you're supporting small businesses and helping protect the environment. Not only that, but a lot of local food is far better than what you'd get from the other side of the country.
6. Take the bus
If you have a bus route that takes you to work, consider taking the bus to work instead of driving. Taking the bus will save you a lot of money and reduce the emissions you're putting into the environment. Plus, you don't have to worry about fixing your car, which means you save even more money.
7. Turn down the thermostat
Cranking the heat during the winter is a great way to stay warm, but it can also cost you a lot of money and waste a lot of energy. If you want to save on your energy bill and reduce your carbon footprint, try investing in a programmable thermostat or smart home technology and turning your thermostat down a few degrees during the winter.
8. Save water
Water bills can get expensive, so save some money while saving the environment by using less water. Invest in low-flow fixtures, turn the water off while you brush your teeth, and take shorter showers to save money and the environment.
Protecting the environment is crucial in modern society, but it can be tough to figure out ways to reduce your carbon footprint. As long as you're trying to drive less, reducing your plastic use, and turning down your thermostat, you're making a big difference.
How did I do?
Did you enjoy this post? Why not hang around and read a few more whilst you're here. If you want to read some more of my usual kind of parenting stuff, head over to my Mum Life section. You'll find all things parenting with a tongue-in-cheek twist. And if you want some family holiday inspiration or days out, head to my Travel Section.
If you like a bit of social media madness, pop over to my Facebook page where you'll be able to have a laugh at what ridiculousness goes on in my house with three very small boys on a daily basis. Warning – there is often sarcasm, and usually swearing. There are also great travel reviews and some AWESOME giveaways. Feel free to join my Twins, Tantrums and Cold Coffee – Shits and Giggles Parenting Group too, where everyone shares their hilarious stories.
And if you want to work with me, feel free to give me a shout here or at helen@twinstantrumsandcoldcoffee.com and I'll get back to you.