Well hello there you lovely bunch of linky lovers, how the devil are you?
Welcome to Week 17 of the #ItsOK Linky.
How's your week been? Did you have half term or are you enduring that this week?
Ours was last week, so lots of trips out, the usual tantrums when the twins wanted out of the buggy, and some too-late-in-the-day car naps which basically resulted in everybody wanting to cling to me just at the time I needed to make dinner.
But I did get to go to the hairdressers so all was not lost!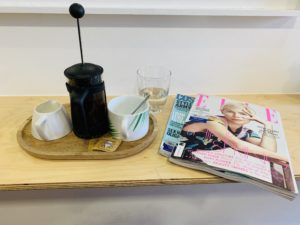 I was rejoicing the return of pre-school by Monday morning, after my three year old turned into a devil child over the weekend. Only to get a phone call that he'd been sick everywhere and that he couldn't go back for the next 48 hours (that's his entire week at pre-school). FFS I totally jinxed it!
Anyway, thank you for joining us again if you're one of our regular bloggers. If any of you are newbie parent bloggers – welcome, and if you have no idea what you're doing, you're in good company with me.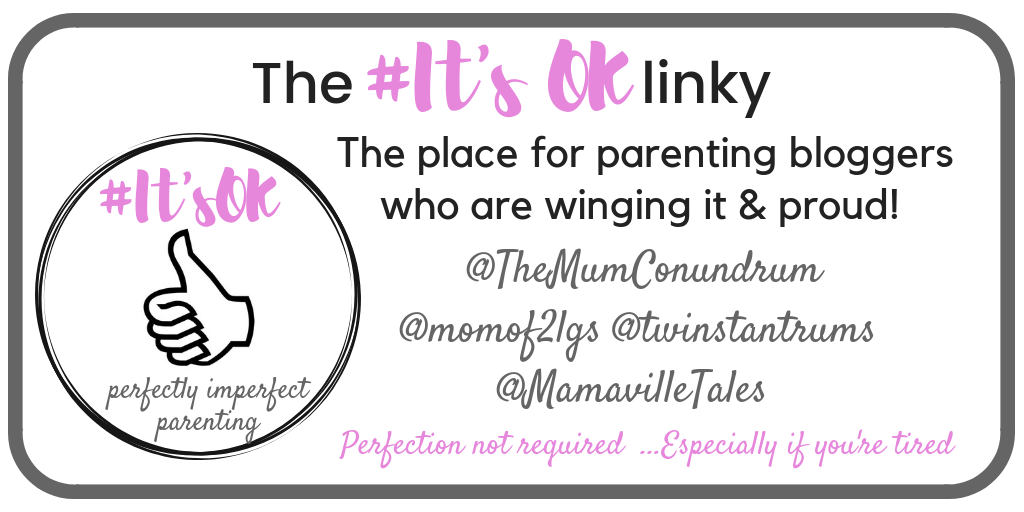 Onto the linky! 
My lovely co-hosts are parent bloggers Kate from The Mum Conundrum, Carly from Mom of Two Little Girls, Nicole from Tales from Mamaville, and Jacqui from One Messy Mama.
Jacqui hosted the Linky last week and has chosen chose the brilliant Dad's Delicious Dinners' post The Day Bingo Came Round For Tea Congratulations Ian, it was hilarious! Grab your badge here, and thank you for sharing.
Hey, 'It's okay!'