Some children are picky eaters, and this can make it difficult to get all the necessary nutrients from the diet. One nutrient that is commonly deficient in kids is iron. This is essential for the growth of the child, so if a child remains deficient this can have consequences. Some of the signs of iron deficiency can be subtle, but there are some ways to tell if your child needs supplementation with Wellements organic iron drops.
This is a paid collaborative post
What is an Iron Deficiency? Causes & Symptoms
An iron deficiency occurs when there is not enough of it in your blood for your body to function properly. A deficiency can be mild, or it can be more severe, which is known as anemia.
There are numerous causes of iron deficiency. The most common cause is inadequate iron intake. Infants, babies, and children are often susceptible to deficiency due to a number of reasons. Some common causes include:
Cow's milk consumption before the age of one
Consumption of formula that does not contain iron
Lack of iron supplementation in breast-fed infants
Lack of iron-rich food in diet
Iron deficiency may also be more prevalent in kids that have issues with the gastrointestinal tract and those with chronic infections.
Because iron deficiency can interfere with the normal growth and development of children, it is important to catch it as early as possible so it can be treated, such as with organic iron drops for babies. One of the signs is that your child may not be growing or developing as quickly as other children the same age. Children grow at different rates, so this should probably not be the only sign.
Iron deficiency can cause weakness, and your child may seem tired or fatigued a lot. Other symptoms include cold hands and feet, pale skin, shortness of breath, brittle nails, headaches, and an increased heart rate. Your child may also be craving strange non-food things like paint, ice, and dirt.
Treating an Iron Deficiency in your child
If you think your child is low in iron, you can get a blood test to find out for sure. If there is a deficiency, it can be simple to treat. Encourage your child to eat more food items that contain iron. Some protein sources include meat, beans, chicken, turkey, and eggs. If your child loves fruits and veggies, good sources include raisins, string beans, watermelon, strawberries, broccoli, peas, dates, and collard greens. You can also find grains and breads that are fortified with iron.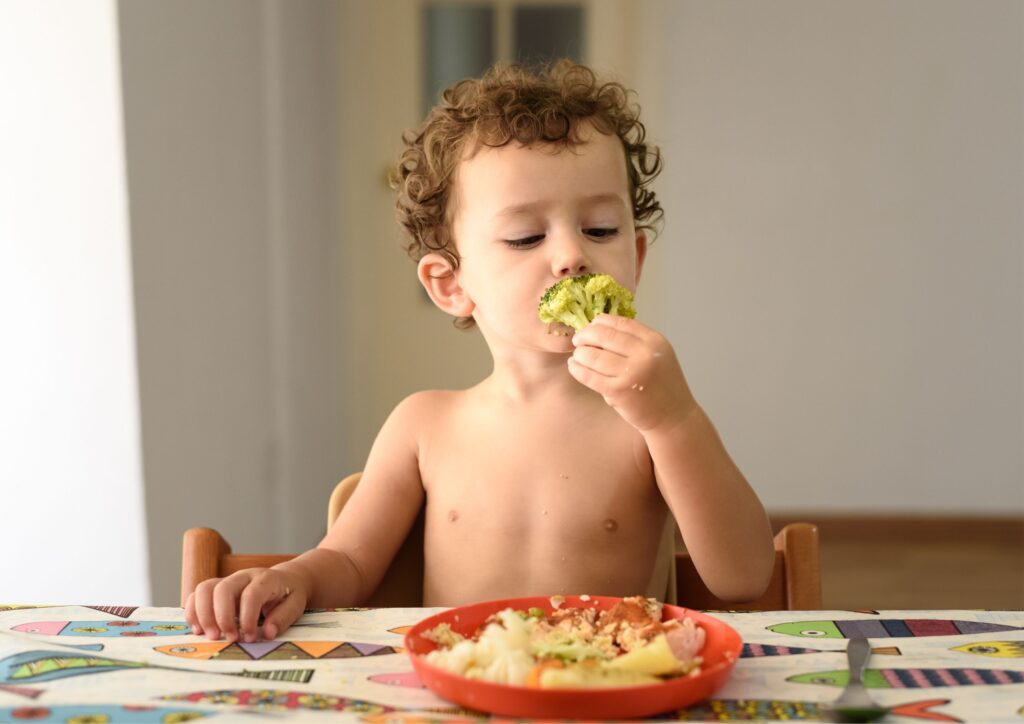 If you feel your child's diet is not adequate, supplementing with iron is a good idea. Supplements can be given at any age. Obviously, infants cannot take pills, but there are iron drops. If you are wondering how to give baby iron drops, it is easy. You can just place the dispenser on the inside of the baby's cheek and administer it slowly. Supplementation for breast fed babies should begin around four months, as this is when mom's supply begins to run out.
Make sure your child also gets enough vitamin C. This is beneficial in that it helps the iron absorb better.
How did I do?
Did you enjoy this post? Why not have a look at some others whilst you're here. If you want to read some more of my usual kind of stuff, head over to my Mum Life section. You'll find all things parenting with a tongue-in-cheek twist. Or you'll discover lots of UK holiday inspiration and family days out in my Travel Section.
If you like a bit of social media madness, pop over to my Facebook page where you'll be able to have a laugh at what ridiculousness goes on in my house with three very small boys on a daily basis. Warning – there is often sarcasm, and usually swearing. There are also great travel reviews and some AWESOME giveaways. Feel free to join my Twins, Tantrums and Cold Coffee – Shits and Giggles Parenting Group too, where everyone shares their hilarious stories.
If you like what you see, how about you check me out on Pinterest, Instagram and Twitter too.
And if you want to work with me, feel free to give me a shout here or at helen@twinstantrumsandcoldcoffee.com and I'll get back to you.