Families from around the world dream of visiting a Disney resort, and yet the cost of doing so can be prohibitive if money is tight.
This is a collaborative post
Thankfully there are ways to secure discounts and make savings across the board on your trip, so here are a few often overlooked tips on how you can make your dreams of a Disney-based vacation come true.
Dive into Disney Deals: How to Get the Most Out of Your Vacation Budget
The first step to keeping the cost of your trip in check is researching all the different discount opportunities available.
As well as shopping around for tickets online, or even checking out local supermarkets for unique vouchers and offers, keep an eye open for seasonal deals like discounted park hopper passes during low-traffic times.
Also take advantage of resort packages which often include free meals or dining plans – perfect if traveling with little ones who have big appetites and get grouchy if they're hungry.
Finding the right discounts can reduce your entrance fees by up to 50%, so it pays to take some time and investigate all the possibilities.
Finally, why not consider buying an Annual Pass? This is a great way to save money if you plan on visiting multiple times in one year – plus there are often additional benefits included, such as free parking or special discounts on merchandise at the best Disney resorts too.
Disney also offers a variety of payment plans and promotions for those with tighter budgets, so don't let finances get in the way of making magical memories.
Hacking Your Way to Savings at the Happiest Place on Earth
In order to get ticket discounts on Disneyland tickets, another strategy involves thinking about what type of trip you're hoping to take, and picking a bundle that fits it.
For instance, some deals include access to the resort and all of its attractions, alongside accommodation for an overnight break. This can result in significant savings compared with purchasing each of these elements separately.
It's also worth looking into whether you're entitled to special incentives, depending on your circumstances. For instance, in the case of Walt Disney World in Florida, there are passes available for residents of the region which come with exclusive perks. There are also money off opportunities offered to members of the military, typically made available during specific windows, which might be relevant to you.
If you're traveling alone rather than with the whole family, consider taking advantage of 'single rider' queues, which usually have shorter wait times than regular lines – making your experience faster and cheaper all at once.
As you can see, with just a bit of research and creativity, hacking your way to savings at Walt Disney World isn't too much of a challenge.
Take Note of the Season and of Special Events at Disney
Arguably the most important thing to remember when looking to stay within your budget on a Disney-focused vacation is that the price you pay will largely be impacted by the level of demand for tickets at that particular time of year.
Off-peak periods in the spring and autumn, when the weather is less favourable, tend to be littered with more discounts than busy summer months.
Likewise be aware of when special events are scheduled at the resorts, because these may involve an unusually high number of visitors for the time of year, and come at an extra cost.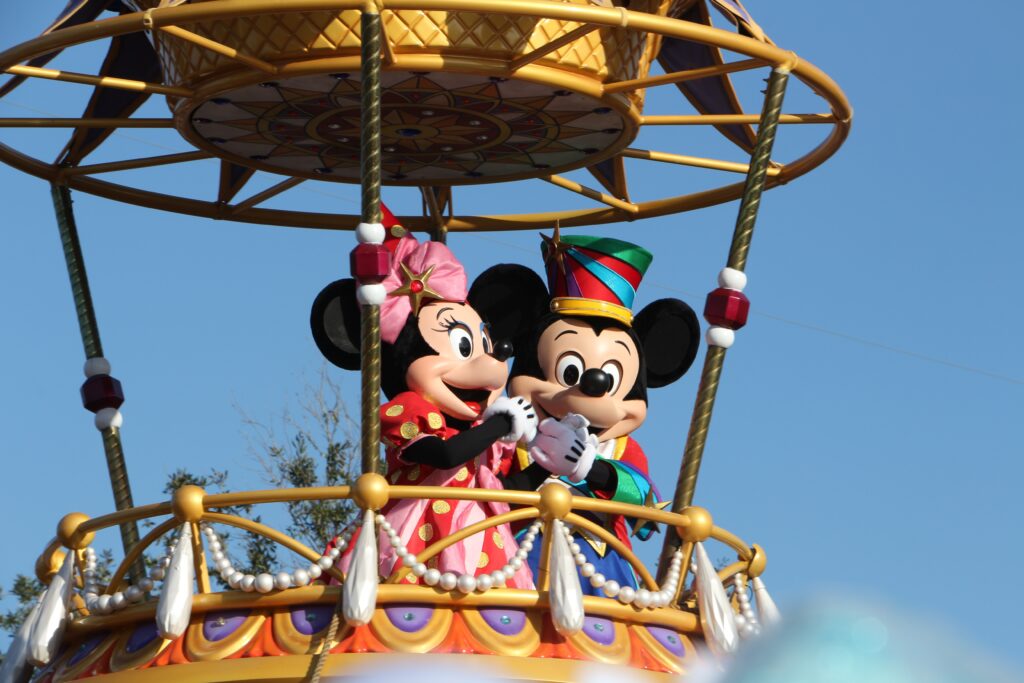 The Bottom Line
As mentioned, the more you plan and prepare in advance, and the earlier you book your tickets, the more affordable a trip to any Disney location will be, so get your search started straight away!
Main Image by RogerMayhem from Pixabay
Did you enjoy this post? Why not hang around and read a few more whilst you're here. If you want to read some more of my usual kind of stuff, head over to my Mum Life section. You'll find all things parenting with a tongue-in-cheek twist. Or if you want some days out and family holiday inspiration, click on the Travel section.
If you like a bit of social media madness, pop over to my Facebook page where you'll be able to have a laugh at what ridiculousness goes on in my house with three very small boys on a daily basis. Warning – there is often sarcasm, and usually swearing. There are also great travel reviews and some AWESOME giveaways. Feel free to join my Twins, Tantrums and Cold Coffee – Shits and Giggles Parenting Group too, where everyone shares their hilarious stories.
If you like what you see, how about you check me out on Pinterest, Instagram and Twitter too.
And if you want to work with me, feel free to give me a shout here or at helen@twinstantrumsandcoldcoffee.com and I'll get back to you.