As we head into the new year, Valentine's Day isn't too far away and if you are looking to celebrate Valentine's Day this year but are struggling with some ideas – don't worry! Here are a few things that you may consider if you want your significant other to feel special on February 14th.
This is a collaborative post
Get personal for Valentine's day
Personalised gifts are the best ways to show people you care about them, whether it is a friend, family member or significant other. This Valentine's Day why not consider making your own personalised gift for your loved one? Not only are personalised gifts much more budget-friendly, butthey also take time and effort which is precious in a time where anything can be ordered to your home at the touch of a button and without any real thought.
Alongside your gift, a personalised Valentine's card is a great way to make your loved one feel special. They are also great keepsakes, as you can collect the cards you receive over the years as a reminder of your love and relationship.
Recreate your first date
Recreating your first date is up there with some of the most romantic Valentine's Day ideas.
If you want to head out of the house, you could look to book the same restaurant or date day to truly recreate the first date or you could look to replicate it at home. Why not have your own movie night together if your first date was at the cinema? Grab some popcorn and sweets and stream the first film you watched together! If you did eat out, you could look up the recipe for the meal you had on your first date and have a go cooking it at home.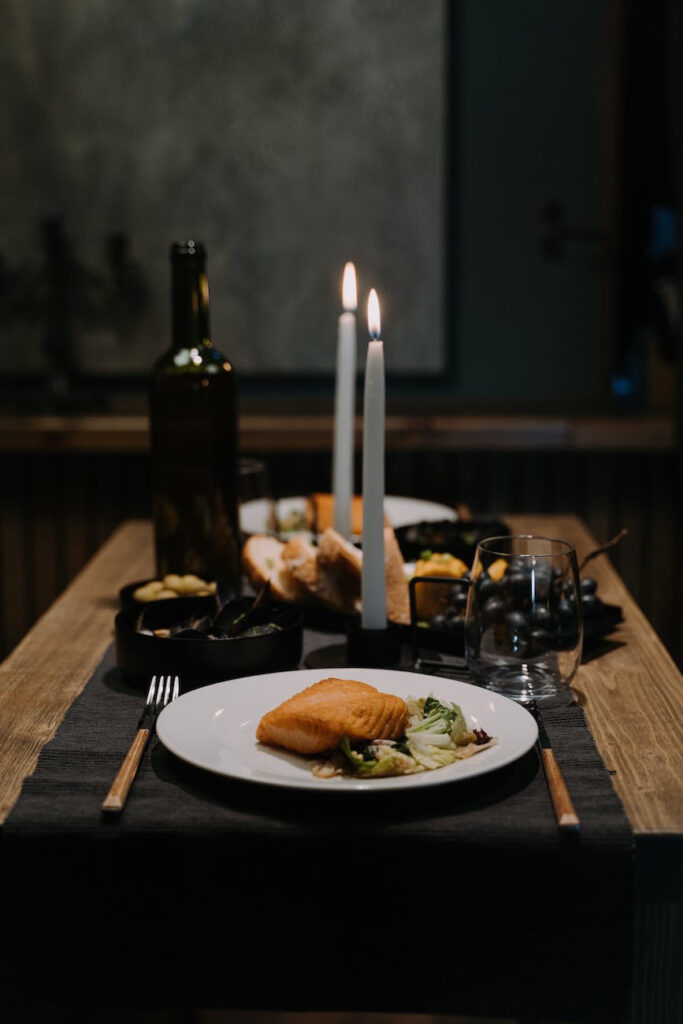 Regardless of what you do, your partner is sure to appreciate the thought that goes into recreating your first date as it takes planning and shows them that you treasure each memory with them.
Spend some quality time together on Valentine's Day
In the age of technology, it is easy to spend time with your partner without actually being present. As such, spending quality time together away from phones, laptops and TVs is a great way to celebrate each other and ensure that your significant other feels loved. You could look to spend the evening playing board games and turning all your technology off or even consider reducing your technology use together as a new year's resolution!
Some other great suggestions for activities without technology are stargazing in your back garden or dining alfresco (if it isn't too cold!).
How did I do?
Did you enjoy this post? Why not hang around and read a few more whilst you're here. If you want to read some more of my usual kind of stuff, head over to my Mum Life section. You'll find all things parenting with a tongue-in-cheek twist. Or if you want some days out and UK family holiday inspiration, click on the Travel section.
If you like a bit of social media madness, pop over to my Facebook page where you'll be able to have a laugh at what ridiculousness goes on in my house with three very small boys on a daily basis. Warning – there is often sarcasm, and usually swearing. There are also great travel reviews and some AWESOME giveaways. Feel free to join my Twins, Tantrums and Cold Coffee – Shits and Giggles Parenting Group too, where everyone shares their hilarious stories.
If you like what you see, how about you check me out on Pinterest, Instagram and Twitter too.
And if you want to work with me, feel free to give me a shout here or at helen@twinstantrumsandcoldcoffee.com and I'll get back to you.