Debt can be a scary thing. It's a weight that hangs over your head and pulls you down, making it hard to breathe. But it doesn't have to be that way. Getting out of debt can be done.
This is a collaborative post
Below, debt help experts IVA Plan share some simple steps to help you get out of debt this year. From providing everyday finance tips to helping 100s beat debt, IVA Plan use Individual Voluntary Arrangements and more to help struggling individuals get their finances back on track!
Here are 8 simple steps to getting out of debt in 2022.
1. Make a budget
If you're struggling with debt, one of the most important things you can do is create a budget. By understanding your income and expenses, you'll be able to make a plan to pay off your debt. Start by listing all of your sources of income and all of your expenses. Include everything from your rent or mortgage payments to your grocery bills to your minimum debt payments. Once you have a clear picture of your financial situation, you can start making a plan for getting out of debt. You may find it helpful to speak with experts at this point. For example, Fresh Start offer IVA advice, as well as advice on other debt solutions, and can help you to formulate a debt management plan to help you regain control of your finances.
2. Cut expenses is important for getting out of debt
Once you have a budget in place, it's time to start cutting expenses. Look for ways to save money on your everyday expenses, such as food and transportation. Consider cooking at home more often and carpooling or taking public transportation to save on fuel. You may also want to consider cutting back on non-essential expenses, such as entertainment and dining out.
3. Create a debt repayment plan
Once you have a budget in place and you've started cutting expenses, it's time to create a debt repayment plan. Start by listing all of your debts, along with the interest rate and monthly payment for each debt. Then, prioritize your debts from highest interest rate to lowest. Make a plan to pay off the debt with the highest interest rate first, while still making the minimum payments on your other debts. As you pay off each debt, you'll have more money to put towards the next debt on your list and you'll be on your way to getting out of debt.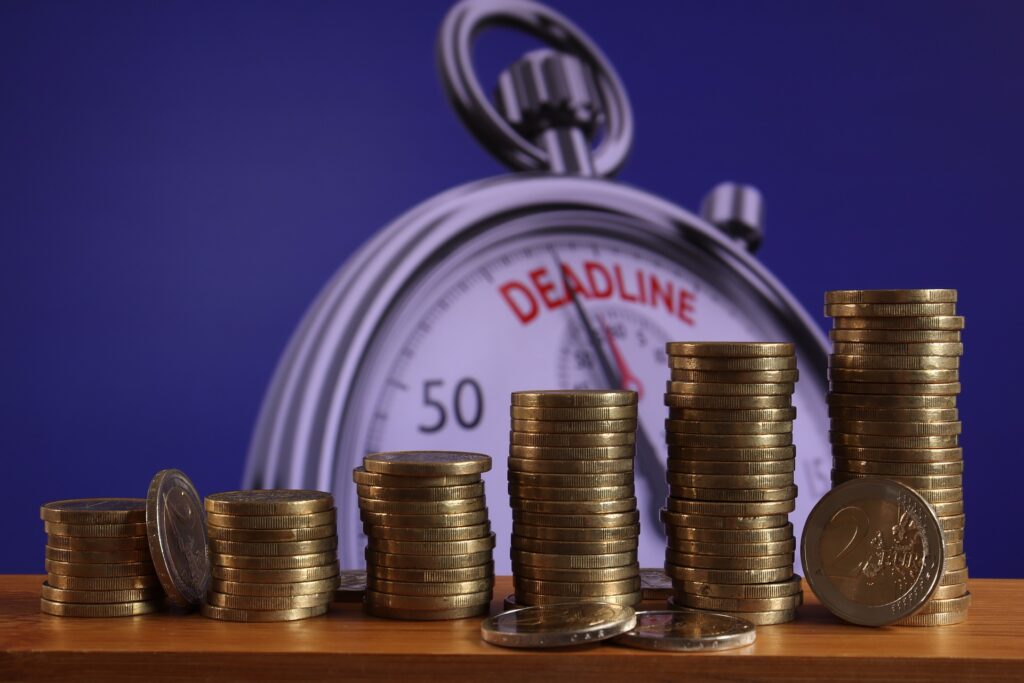 4. Make extra payments
In addition to your regular debt payments, try to make extra payments when you can. If you get a bonus at work or a tax refund, put that money towards your debt. Any extra money you can put towards your debt will help you pay it off faster.
5. Consider debt consolidation
If you have multiple debts with high interest rates, you may want to consider debt consolidation. Debt consolidation involves taking out a new loan to pay off your existing debts. This can help you get a lower interest rate, which will save you money over time. It can also simplify your debt situation by giving you one monthly payment to make instead of multiple payments.
6. Talk to your creditors about getting out of debt
If you're struggling to make your debt payments, reach out to your creditors and explain your situation. Many creditors are willing to work with you to create a payment plan that's manageable for your budget. In some cases, they may even be able to lower your interest rate or waive late fees.
7. Get help from a debt relief program
If you're struggling to get out of debt on your own, you may want to consider seeking help from a debt relief program. These programs can negotiate with your creditors to lower your interest rates or even settle your debts for less than you owe. However, debt relief programs can be expensive, so make sure you understand the costs before you enroll.
8. Seek professional help
If you're struggling with getting out of debt, you may want to seek professional help from a financial advisor or counselor. These professionals can help you create a budget, negotiate with your creditors, and find debt relief programs that work for you. They can also provide support and guidance as you work to get out of debt.
In conclusion, getting out of debt is not an easy task, but it is possible. By following these eight simple steps, you can get out of debt and start on the path to financial freedom.
Did you enjoy this post? Why not hang around and read a few more whilst you're here. If you're after more budget stuff read Top 10 Best Budgeting Tips For Young Families, 8 Tips On What To Consider When Calculating The Family Budget, or Tips On How To Budget For A New Baby. Or what about How To Find A Summer Holiday That Doesn't Break The Bank.
If you want to read some more of my usual kind of stuff, head over to my Mum Life section. You'll find all things parenting with a tongue-in-cheek twist. Or if you want some days out and UK family holiday inspiration, click on the Travel section.
If you like a bit of social media madness, pop over to my Facebook page. You'll be able to have a laugh at what ridiculousness goes on in my house with three very small boys on a daily basis. Warning – there is often sarcasm, and usually swearing. There are also great travel reviews and some AWESOME giveaways. Feel free to join my Twins, Tantrums and Cold Coffee – Shits and Giggles Parenting Group too, where everyone shares their hilarious stories.
If you like what you see, how about you check me out on Pinterest, Twitter and Instagram too.
And if you want to work with me, feel free to give me a shout here or at helen@twinstantrumsandcoldcoffee.com and I'll get back to you.