Are your kids always on the go? As much as it's nice to see them so full of beans when your kids are indoors all the time, they tend to get under your feet. But if you're lucky enough to have a big garden for active kids, this is the ideal place for them to burn off energy.
This is a collaborative post
Sometimes though, a lawn on its own just won't cut it. And that's when you need to design your garden with your kids in mind. There are lots of elements you can include when you're creating a garden for active kids. Here are some fun things for kids to do in the garden that you might want to consider.
Poolside fun
If your kids are energetic or sporty, then a swimming pool is a great garden addition. Swimming pool costs do vary, depending on what you go for. If you have the space and money, you could go for a permanent pool with a long length for practising swimming strokes.
There are above and below-ground options to choose from, as well as different types of filters. Plus, you'll need a cover to protect it from the elements. So, there's a lot to think about. If you want to keep it simple and cost-effective, an above-ground pool with a metal frame and a durable liner is the best option.
Clambering kids
Climbing frames come in all shapes and sizes, making them good fun for most kids. The wooden, modular variety is easy to adapt and expand as your kids grow in size and confidence. So, you're likely to get more use out of it than a basic metal and plastic frame. If you've got kids of different ages, make sure there's something for all of them to enjoy. Perhaps a swing or slide for the youngest and a climbing wall or monkey bars for the older ones.
A cool hideout
Kids have a vivid imaginations and love to hide, play and get a sense of adventure. So, what better to include in the garden than a den? There are different types of dens, from the sort that combine with climbing frames to standalone Wendy and tree houses.
There are the more rustic types that you can make yourself from sticks or canvas varieties that stand on the ground or are suspended by a frame and ropes. This means you'll have no trouble finding a den that suits the personality and interests of your kids. If they're outdoorsy, a more rustic version is going to be appealing, but if they like climbing, then a tree house or den that combines with a climbing frame is a better option.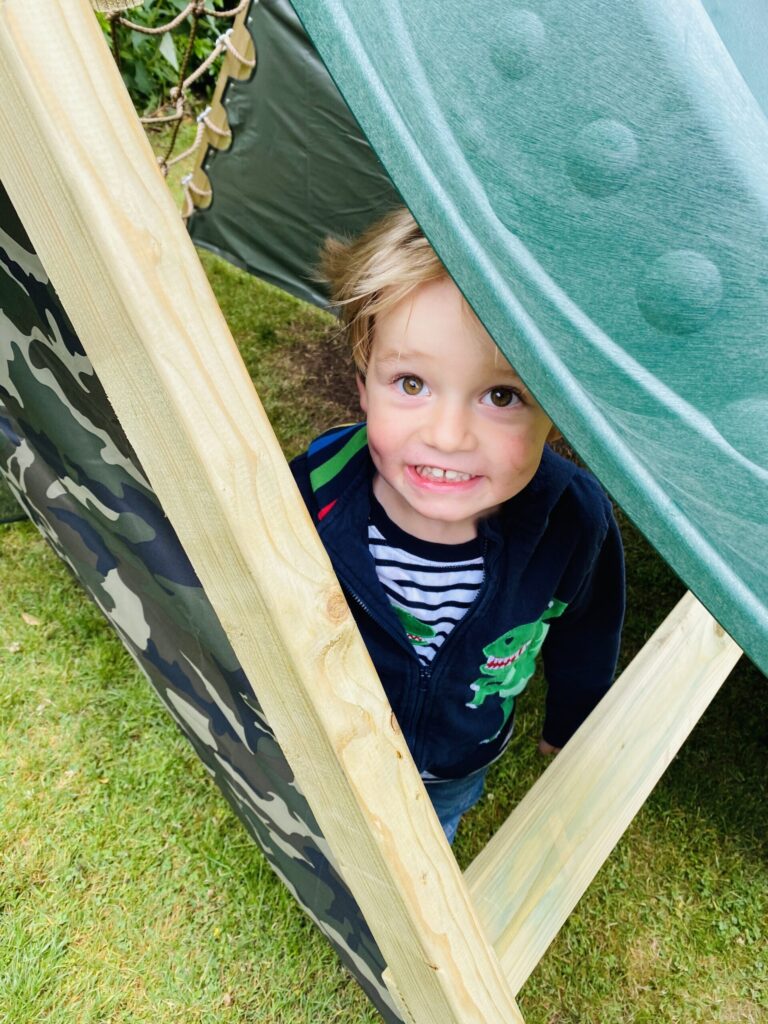 Bouncing around
Lots of families already have a trampoline in the garden. But as they're off the ground, they can be hard to get on and off and need careful supervision. If you haven't yet invested in one, you might want to consider a sunken version with safety pads around the edges. These are safer for kids to use, and as they're at ground level, they can easily be combined with other activities and games, such as fun obstacle races. This means your kids will get much more use out of it, making it a better investment.
A host of activities
If you have young ones, you may have considered a sandpit for the garden. But these can be hard to keep hygienic, and they do have limited appeal. So, you could have an activity station instead.
How big it is and what you include depends on your kids' interests, but there are some tried and tested elements. A table with troughs for sand and water and a flip-up lid is easier to keep clean and keep insects and dirt out. You can buy these ready-made, or build your own. Water is great for creating cascades and water wheels and floating homemade boats on. And sand is good for digging and building.
As it's an activity station, you can add on things like a mud kitchen, a chalkboard or easel, and a child-friendly potting bench to get them into gardening. You can also find boat-themed activity centres to really capture their imagination.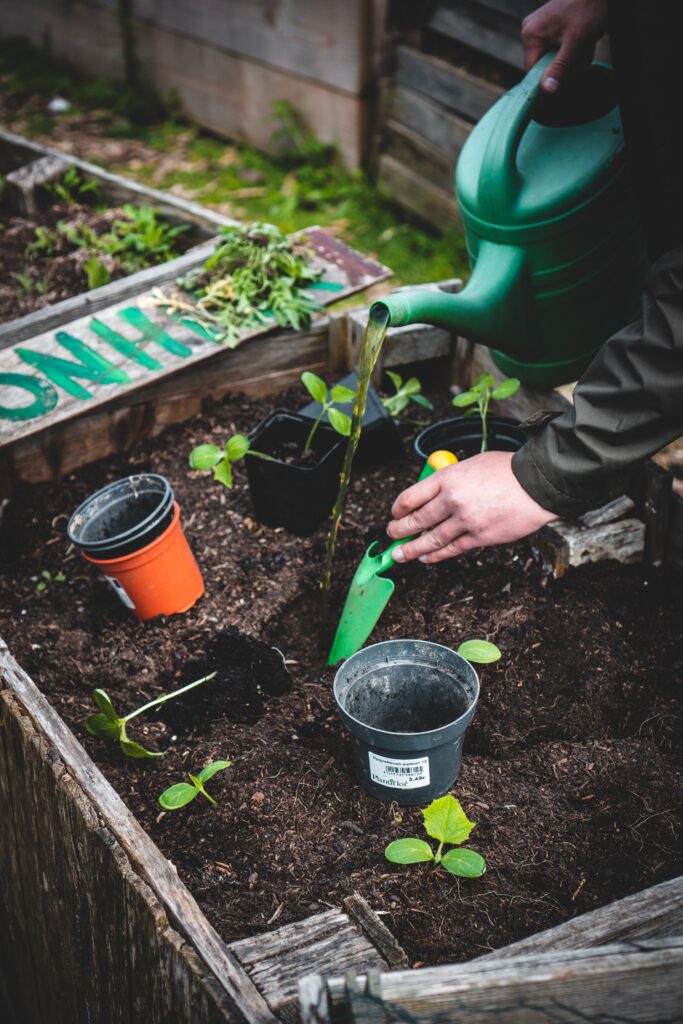 Getting green fingered
When you're creating a garden for active kids, you don't need to go wild and buy more play equipment than you've space for. Simply getting them involved in gardening burns off plenty of energy, and giving kids their own patch provides a deeper connection to nature and food.
Start them off small by growing sunflowers or herbs before moving on to more complex but fun stuff like growing pumpkins for Halloween. You can get them to build a bug hotel, and once they're old enough, create a nature pond where they can go dipping for insects or watch frogspawn develop.
How did I do?
Did you enjoy this post? Why not hang around and read a few more whilst you're here. If you want to read some more of my usual kind of stuff, head over to my Mum Life section. You'll find all things parenting with a tongue-in-cheek twist. Or if you want some days out and UK family holiday inspiration, click on the Travel section.
If you like a bit of social media madness, pop over to my Facebook page where you'll be able to have a laugh at what ridiculousness goes on in my house with three very small boys on a daily basis. Warning – there is often sarcasm, and usually swearing. There are also great travel reviews and some AWESOME giveaways. Feel free to join my Twins, Tantrums and Cold Coffee – Shits and Giggles Parenting Group too, where everyone shares their hilarious stories.
If you like what you see, how about you check me out on Pinterest, Instagram and Twitter too.
And if you want to work with me, feel free to give me a shout here or at helen@twinstantrumsandcoldcoffee.com and I'll get back to you.