Thank goodness, the school year is over and now you can finally make that big move of buying a house that you've been putting off for one reason or another. If you're a remote worker, the thought of moving to a smaller community with better school systems is appealing, and this is a great time to do it because interest rates are still below 3% and you could save a boatload of money throughout the course of a 30-year fixed rate mortgage.
This is a collaborative post. I have been compensated for the links it contains.
It may be a good time to think about buying a house and take advantage of the low mortgage rates, but it's important to know that it's a strong seller's market in most of the country. That means you're going to have to come with your A-game and be prepared. Read this for some tips on how to add value to your home.
Here are three ways you can get ready for the great adventure that is buying a house in 2021.
1. Choose the right neighborhood
Whether you're selling your house and moving to a new part of the county or if you're packing up and heading across the country, you need to research the prospective neighborhood. You want to make sure that it has everything that's important to you and your family. If you're staying in the same neighborhood, you're good to go. However, if you're going somewhere new, make sure you learn more about the following:
Property taxes
Job opportunities (if not working remotely)
School district (if you have children)
Cost of living
Crime rate
Community activities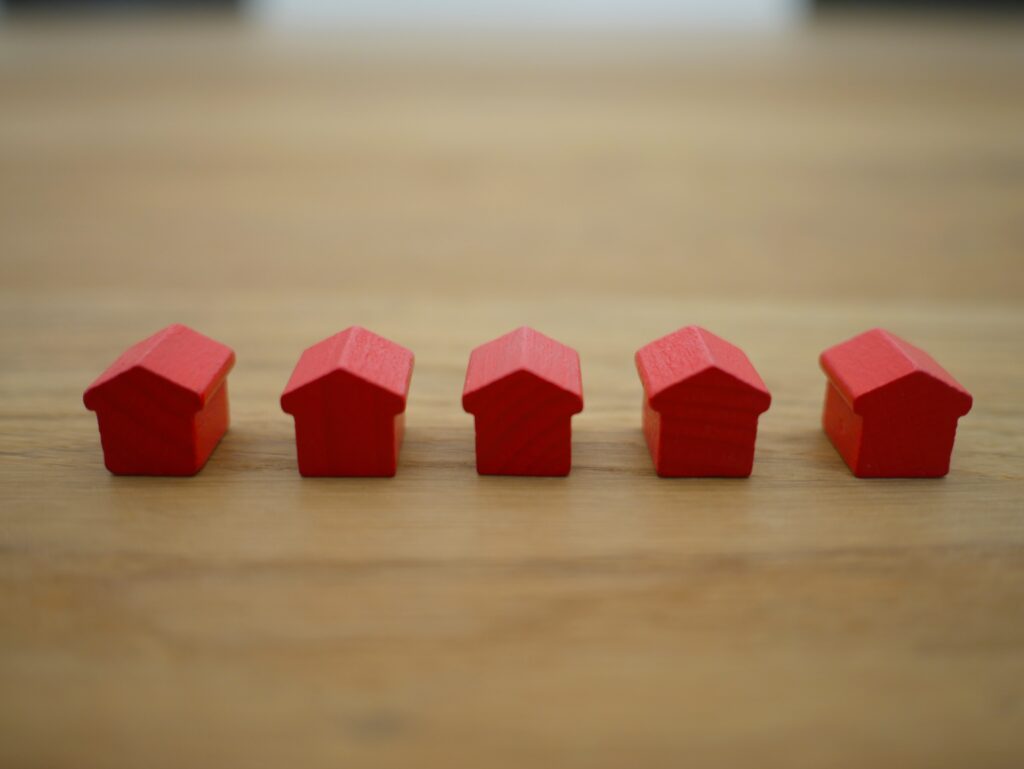 2. Hire a highly qualified real estate agent
If you have to buy a house or sell your current one, a top rated real estate agent is someone that you're going to want on your team. This is a huge life moment and you don't want to hire just anyone. You're going to want to make sure the agent knows all about the area you're selling in, the market trends, and so much more.
When you're browsing the internet for agents, call them up and ask if you can make an appointment to interview them – it can either be by phone or in person. If they agree, ask them questions like:
How long have they been in the business?
What kind of properties are you most familiar with (single family, condos, etc.)?
What are your marketing strategies?
What's the best way to reach you?
3. Pre-approval letters are a must when buying a house
One of the most common reasons a transaction falls through is because the buyer couldn't secure financing. You don't want to be in that kind of situation where you find a house you love, submit an offer, it's accepted and you're denied a loan or you aren't approved for the amount you need. Ouch!
It's incredibly important that you get a pre-approval letter before beginning the house hunt. The pre-approval gives you the peace of mind in knowing that the transaction won't fall through due to financing issues. It also lets you know just how much house you can afford, which helps the agent weed through the available listings to find ones that fit your needs and your budget.
Buying a house in 2021 requires preparation and patience
2021 is shaping up to be a much better year than 2020. The vaccine roll out is proving to be successful, the economy is starting to improve, and life is getting back to normal. Real estate is seeing a lot of activity and it's a good time to buy (low interest rates) and sell (huge seller's market means higher listing price).
It can be a nerve wracking time, especially if you're trying to relocate and enroll your kids into a new school before the school year begins. However, if you're working with a top-rated agent and you've scouted the possible neighborhoods, your house hunting adventure will be off to a great start. Oh, and don't forget to get that pre-approval letter!
How did I do?
Did you enjoy this post? Why not hang around and read a few more whilst you're here. If you want to read some more of my usual kind of parenting stuff, head over to my Mum Life section. You'll find all things parenting with a tongue-in-cheek twist. And if you want some family holiday inspiration or days out, head to my Travel Section.
If you like a bit of social media madness, pop over to my Facebook page where you'll be able to have a laugh at what ridiculousness goes on in my house with three very small boys on a daily basis. Warning – there is often sarcasm, and usually swearing. There are also great travel reviews and some AWESOME giveaways. Feel free to join my Twins, Tantrums and Cold Coffee – Shits and Giggles Parenting Group too, where everyone shares their hilarious stories.
And if you want to work with me, feel free to give me a shout here or at helen@twinstantrumsandcoldcoffee.com and I'll get back to you.