Mother's Day comes around quickly each year, and that often means in our busy lives we can push it to the bottom of our priorities list, then find that we've only got a day or two to prepare something special for it.
This is a collaborative post
If you're looking for some ideas for making this Mother's Day special, but you're up against the clock, we've put together a few options that could save your bacon.
Send A Thoughtful Bouquet Of Flowers
The quickest and simplest way to show your mum how much you care this Mother's Day is with a beautiful flower bouquet.
Whether it's fresh flowers or dried, potted plants or cuttings, the options are endless. Most importantly, choose something that reflects her personality, and matches with her tastes.
With plenty of online florists available at just the click of a button, don't let time be an issue; there are always great last-minute delivery services for hassle-free shopping. And if you want to go above and beyond, add on some chocolates or balloons to round out this traditional yet timeless gifting strategy.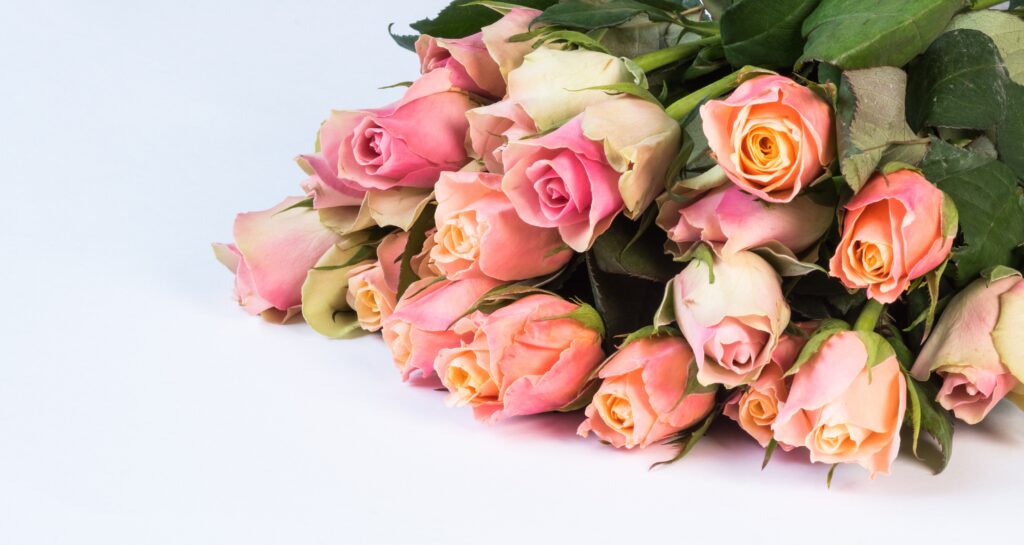 Treat Her To An At-Home Mother's Day Spa Day
If you want to make the occasion extra special, commit to creating a DIY spa experience from the comfort of your own home.
Gather some essential oils, scented candles, and bath bombs to create the perfect atmosphere, and let your mum pick what items to use first.
You could also treat her to a mani/pedi or face mask session with health and beauty essentials. She'll be feeling refreshed in no time, and will really appreciate that you've gone above and beyond to make her feel valued.
Spend Quality Time Together With A Mother's Day Movie Marathon
This Mother's Day, why not surprise Mum with her favourite movie marathon? Spend the day watching old classics like "The Sound of Music", or binge-watch some new releases that you've not yet seen. Just remember to pick flicks that are in her wheelhouse, because of course she's the main person you need to please in this 24 hour period.
To take things to the next level, prepare homemade snacks and serve them at regular intervals through the marathon. This is a day for indulgence, so don't skimp on your food and drink supplies, but instead go all-out with top quality ingredients, whether you're conjuring up popcorn, putting together crudités or choosing healthier options.
Create A Special Mother's Day eCard
Nothing is more meaningful than a special card for Mother's Day, especially if you don't live near enough to your mum to visit her in person.
You can create an amazing ecard that expresses your love and gratitude for everything she does, and have it whisked to her email address in an instant.
It doesn't have to be complicated; just pick out some of her favourite quotes or memories, and make it extra special with photos, music, or even animations. The possibilities are endless, and the only limit is your creativity.
Take the time to craft something unique for the number one lady in your life, and it will surely bring a smile to her face when she receives it.
Put Together An Unforgettable Breakfast
Start Mother's Day off right with a delicious breakfast-in-bed. This relies on you being able to sneak into her home if you've flown the nest, so you might need to recruit your dad to help out with this particular scheme.
To construct the perfect breakfast in bed, put together all of your mum's favourite morning treats, whether that's pancakes and waffles, omelette dishes, smoothies or cereals. You can even add your own creative twist by decorating her plate with flowers or confetti. She'll definitely appreciate the effort you put into it.
Once the meal is ready, top it off with some fresh fruit juice or coffee. And of course if you think she'd rather eat at the table, prepare your sumptuous spread downstairs and give her a nudge via text message to get her up and about.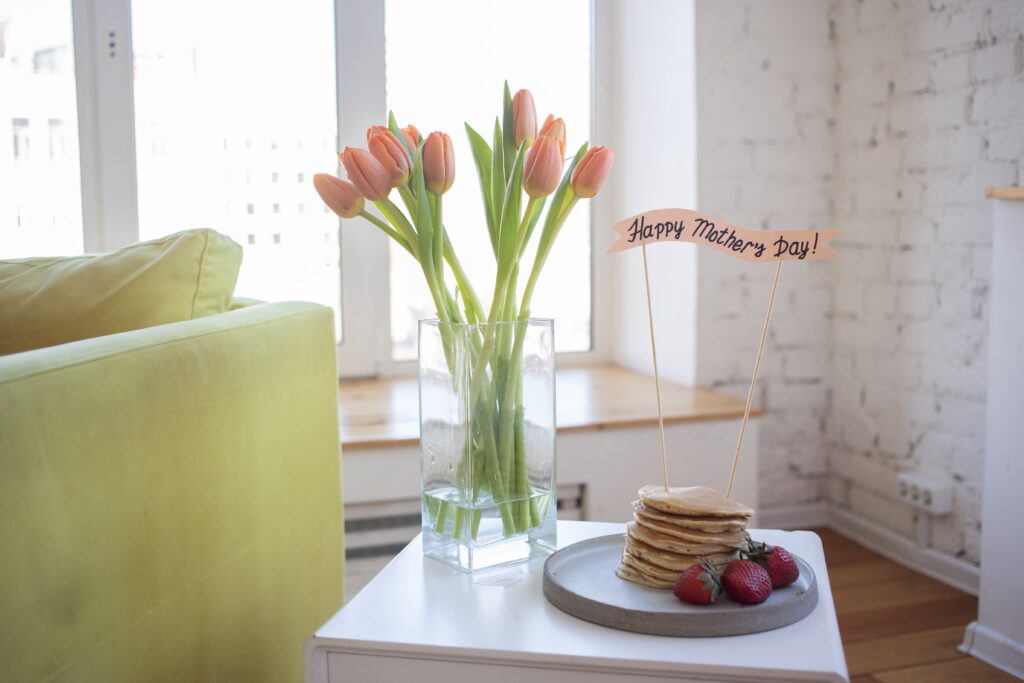 Give The Gift Of Memories And Start Planning Your Next Adventure
Mum wants to spend time with you, so why not give her the gift of memories by planning your next adventure together?
No matter how small or big it is, any type of trip will do. Maybe a weekend getaway, or even just taking a scenic drive in your local area. So long as you're showing you care by offering to spend more time with her, she'll be happy.
Not only can you create lasting memories, but also bond and catch up on each other's lives while enjoying some quality time together.
Final Thoughts On Mother's Day Ideas
Ultimately you're the person who knows your mum best, so aim to give her the kind of Mother's Day she would enjoy, and don't worry about what other people are doing for their parents.
How did I do?
Did you enjoy this post? Why not hang around and read a few more whilst you're here. If you want to read some more of my usual kind of stuff, head over to my Mum Life section. You'll find all things parenting with a tongue-in-cheek twist. Or if you want some days out and UK family holiday inspiration, click on the Travel section.
If you like a bit of social media madness, pop over to my Facebook page where you'll be able to have a laugh at what ridiculousness goes on in my house with three very small boys on a daily basis. Warning – there is often sarcasm, and usually swearing. There are also great travel reviews and some AWESOME giveaways. Feel free to join my Twins, Tantrums and Cold Coffee – Shits and Giggles Parenting Group too, where everyone shares their hilarious stories.
If you like what you see, how about you check me out on Pinterest, Instagram and Twitter too.
And if you want to work with me, feel free to give me a shout here or at helen@twinstantrumsandcoldcoffee.com and I'll get back to you.