Spain is a spectacular destination for travelling with kids, offering countless activities to keep everyone entertained. Among the major reasons Spain is so popular for family travel include its warm, sunny climate all year round. Its world-renowned beaches are perfect for swimming, sandcastle-building, and sunbathing. So if this is your first trip to Spain with kids, then here's everything you need to know.
This is a collaborative post
Spanish cuisine is also incredibly child-friendly, with plenty of familiar dishes on the menu in most hotels and restaurants. Additionally, Spain boasts a plethora of theme parks and water parks guaranteed to appeal to children of literally all ages.
Museums, aquariums, and zoos offer excellent opportunities for hands-on learning too. As that's not all, children will also love witnessing colourful festivals such as La Tomatina and Las Fallas first-hand!
Visiting Spain with kids for the first time: potential challenges
Visiting Spain for the first time with kids can be incredibly exciting, but it doesn't come without a fair share of potential challenges. Among the issues to expect may include a language barrier, as many locals may not speak English fluently, if at all. This complicates communication when ordering food or navigating unfamiliar areas.
Additionally, adapting to a new culture can sometimes be overwhelming for young children – jet lag can throw their routines off, and exposure to different foods and heat could affect them physically.
It's important to plan accordingly by staggering arrival times if possible and adjusting sleeping arrangements to ensure everyone gets enough rest. Parents should also pack enough sunscreen and moisturisers that suit their children's skin along with insect repellent if traveling in summer months just in case!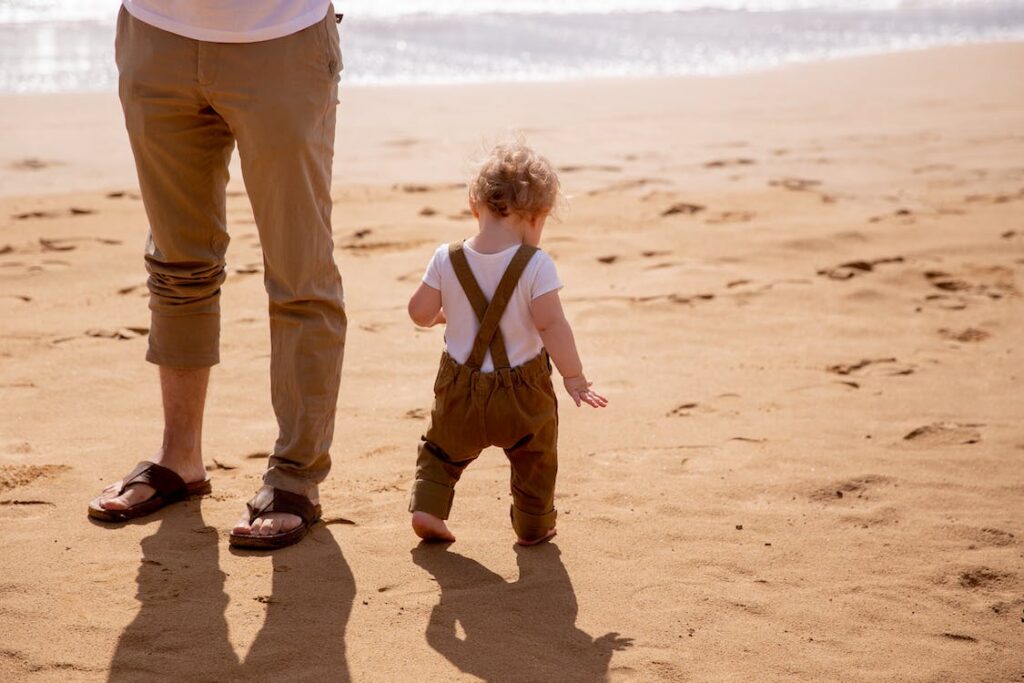 Image: pexels
5 tips for your first trip to Spain with kids
As mentioned earlier, Spain is home to lots of kid-friendly places with attractions, accommodations, and things to do that the entire family will love. But it pays to plan accordingly if you want to make the most out of your trip. Here are five tips for your first trip to Spain with kids:
1. Learn some Spanish (or improve your Spanish) before you go: 
Even though you can easily make your way around using English alone in major cities like Madrid or Barcelona, it would be wise to learn some basic phrases in the local language beforehand. This is especially if you intend to visit the less touristy areas where locals mainly speak Spanish.
Thankfully, online language learning platforms are there to help you out these days. You can master Spanish grammar with Lingoda or similar websites and apps, conveniently from your computer or mobile device, even while on the go.
2. Pre-book tours and attractions 
Spain harbours some of the world's most famous tourist sites and attractions. Pre-booking tours before arrival guarantees a secured spot for you and your family, saving you time and money while avoiding the possibility of missing out on an experience. Booking early also provides an added advantage since you get more information about exhibits.
3. Plan your accommodation wisely 
For the best travel experience, you might also want to opt for family-friendly accommodations that cater to children's needs, with facilities such as child care services, swimming pools, kids' menus, and games rooms. Doing so will have a significant impact on your child's enjoyment and overall experience of the trip.
4. Consider a baby carrier
Carrying a buggy or pram while travelling on cobblestone streets and climbing stairs to monuments or metro stations where lifts are absent can be inconvenient. Bringing along a lightweight baby carrier is an excellent alternative, if you're travelling with an infant or toddler. 
It enables you to carry your child around comfortably while exploring Spain's sights and attractions without having to worry about navigating difficult terrain with bulky buggies. A baby carrier can also foster bonding between you and your child as you explore the country together.
5. Keep local customs in mind
It's also important to keep the local customs in mind while traveling with children in Spain. In this case, maintaining a decent dress code is important in Spain, especially when entering religious sites like churches and monasteries. Also, Spain has relatively late mealtimes, so you might want to consider carrying snacks just in case your kids get hungry before the next scheduled mealtime.
Whether during the holidays or a weekend vacation, the so-called La Piel de Toro (The Bull Skin) is indeed an incredible place to visit with family. Hopefully, the tips above will go a long way in creating an enjoyable trip for you and your kids in Spain. Happy travelling!
How did I do?
Did you enjoy this post? Why not hang around and read a few more whilst you're here. If you want to read some more of my usual kind of stuff, head over to my Mum Life section. You'll find all things parenting with a tongue-in-cheek twist. Or if you want some days out and family holiday inspiration, click on the Travel section.
If you like a bit of social media madness, pop over to my Facebook page where you'll be able to have a laugh at what ridiculousness goes on in my house with three very small boys on a daily basis. Warning – there is often sarcasm, and usually swearing. There are also great travel reviews and some AWESOME giveaways. Feel free to join my Twins, Tantrums and Cold Coffee – Shits and Giggles Parenting Group too, where everyone shares their hilarious stories.
If you like what you see, how about you check me out on Pinterest, Instagram and Twitter too.
And if you want to work with me, feel free to give me a shout here or at helen@twinstantrumsandcoldcoffee.com and I'll get back to you.