You might be wondering about the many ways that you can make a children's birthday party invite a little different this year. This list will give you some inspiration to help you create some unforgettable invitations that can impress other parents, as well as get the kids even more excited about the event.
This is a collaborative post
1. Professionally Printed Children's Birthday Party Invite
No matter what you have on your invites, quality matters. Considering getting your invites professionally printed is a great idea. It'll ensure they survive the time they might spend in kids' backpacks or book bags before being handed over to parents. And we all know how long that can take!
2. Themed Invites
Having themed children's birthday party invites can be fantastic for building a more interesting thing for the kids to look at, as well as giving the adults a good idea about birthday presents. For example, a LEGO-themed invitation.
3. Layout Of Children's Birthday Party Invite Is Important
The layout is important. This will not only make things easily readable for the kids, but also for making sure that the adults know all important information. It can also help them to look nice too, so it's a good think to consider.
4. Font To Use
You are going to want to pick an easy-to-read font. When searching for the perfect font, consider choosing an easy-to-read option. Handwriting, especially a child's, can sometimes be hard to decipher and possibly ruin the appearance of invitations. Having a handwritten font makes things so much neater.
5. 'DIY' Style Children's Birthday Party Invite
Having a DIY style can look cute, and it can also be a great way to have your kids get involved in the making and planning process of their parties. It will be important in the future if they want to hold events.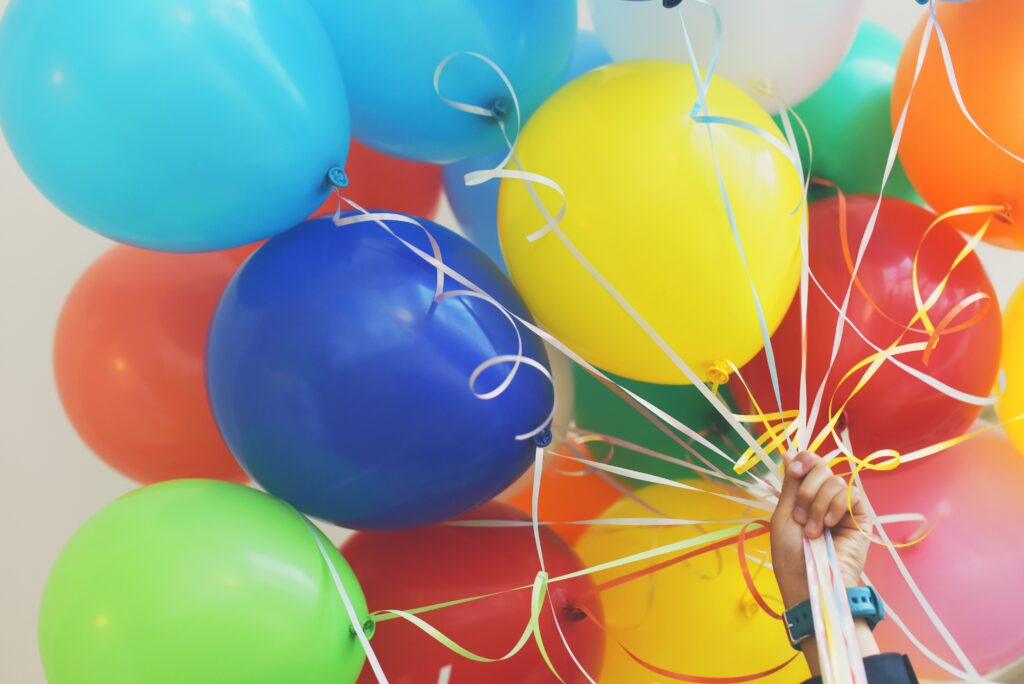 6. Bright Colours
Using bright colours can be an excellent design choice, especially if you want something simple. It can be a great way to make thighs look cool and keep it basic, especially if you aren't too great in the design-skills area yourself.
7. Data and Information
You should make sure that data and information are marked clearly on the invite. This can make it easy for parents to contact you and know exactly when the event is happening. This can be vital when it comes to planning out numbers.
8. Reference to the Venue
It might be cute to reference the venue in the design. This can be a bowling design if you are taking the kids bowling, or have the invite in the shape of a house if it is a garden party. This can be a great addition and can give parents a good idea of what is happening without needing to read.
9. Allergies Information
Allergies are an important factor. You might want to have part of the invitations returned to you with some information filled out, so you know dietary requirements and times of arrival, as well as have a physical idea of numbers rather than just a few texts.
10. Ticket Style Children's Birthday Party Invite
You might want to hand out invitations that look like tickets. This can be ideal for confirmation of what is happening within the party, letting them know that everything has been finalised and just be a cute addition.
How did I do?
Did you enjoy this post? Why not hang around and read a few more whilst you're here. Here are a few more birthday party-themed posts:
If you want to read some more of my usual kind of stuff, head over to my Mum Life section. You'll find all things parenting with a tongue-in-cheek twist. Or if you want some days out and UK family holiday inspiration, click on the Travel section.
If you like a bit of social media madness, pop over to my Facebook page where you'll be able to have a laugh at what ridiculousness goes on in my house with three very small boys on a daily basis. Warning – there is often sarcasm, and usually swearing. There are also great travel reviews and some AWESOME giveaways. Feel free to join my Twins, Tantrums and Cold Coffee – Shits and Giggles Parenting Group too, where everyone shares their hilarious stories.
If you like what you see, how about you check me out on Pinterest, Instagram and Twitter too.
And if you want to work with me, feel free to give me a shout here or at helen@twinstantrumsandcoldcoffee.com and I'll get back to you.